VeryJane is at it again! I am savoring the days that I do not know Baby Hart's gender because once I do, I know I will be clicking purchase left and right on VeryJane. Remember the Anthro Inspired statement necklace they sent me a few months back? I was lucky enough to receive this gorgeous snap cardigan from them and of course got pregnant shortly after and can barely fasten the top snap!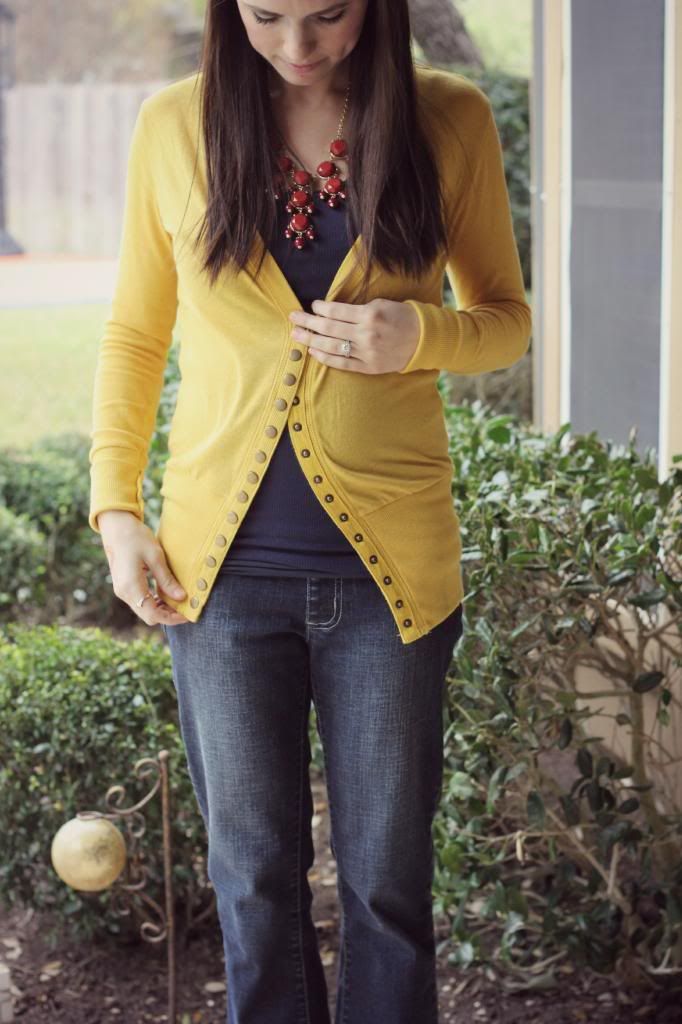 Pre pregnancy I loved how form fitting the cardigan was, unlike many cardigans out there that make you look like a librarian wearing an afghan. And post pregnancy, snapping the top button helps excentuate the growing bump
(which I love!).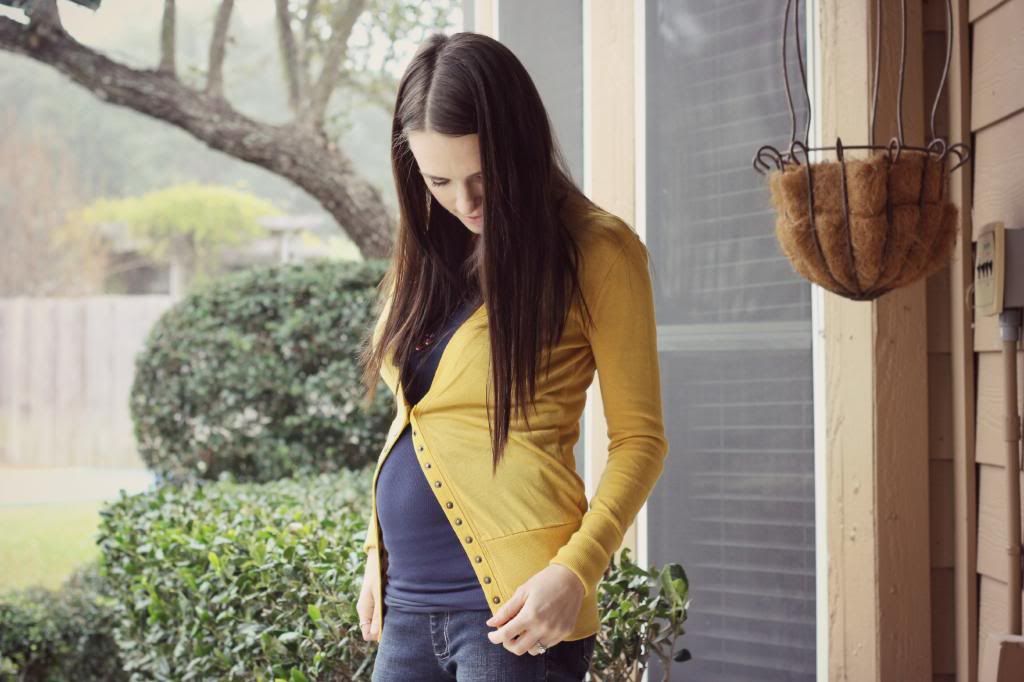 (14w5d pregnant)
I am going to keep my eye out for this cardigan again on VeryJane because I could wear one every single day they are so comfortable!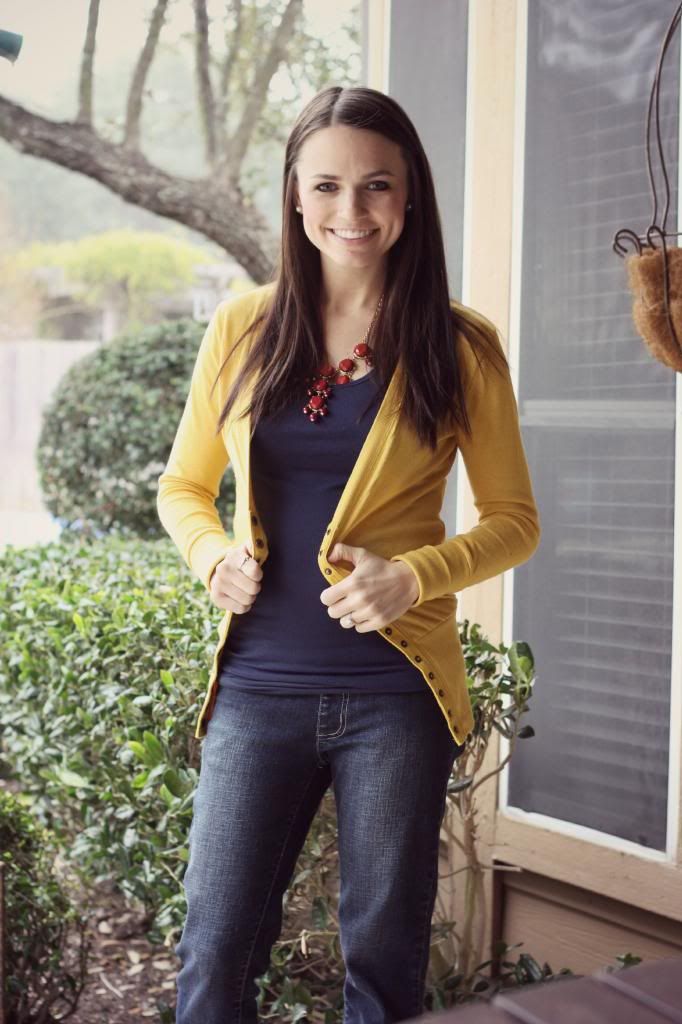 Cardigan Quinees Boutique via VeryJane
Jeans: Ocean & Lily Maternity
Tank: Forever 21
Bubble Necklace: trunk show
Be sure to visit VeryJane for their daily deals on boutique and handmade jewelry, clothing, and accessories!
Shop.Twitter.Facebook