I had a blank wall staring at me in Ford's nursery and I was stumped when trying to figure out what to hang. Since the dresser is taken over by a changing pad and changing gear, there isn't much room for picture frames so I knew I wanted to add something to house pictures. Shelves? Big frames? I was in the clearance section of Hobby Lobby and found huge, wooden, empty frames for $6 a piece and decided to let my creative juices flow.
Supplies
Empty frames
Chicken wire
(can be purchased at Home Depot in the gardening section)
Wire cutters
Staple gun
The most tedious
(and physically painful!)
part of this project will be cutting the chicken wire to fit the size of your frame. Be careful, the edges are sharp! I ended up with quite a few pokes and cuts on my hands...whoops.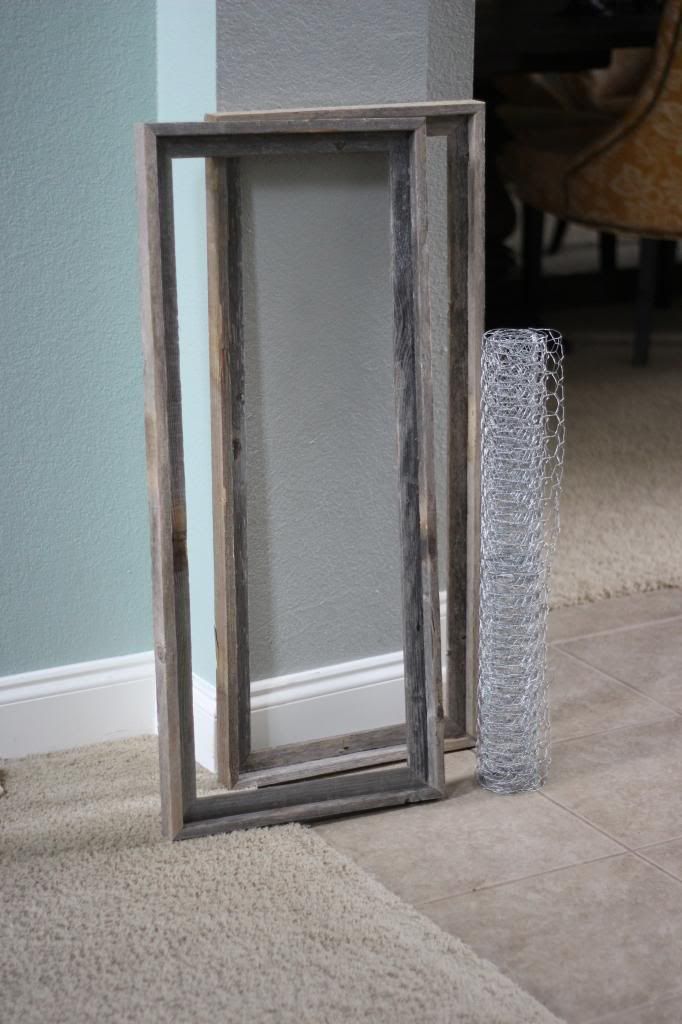 Once you've cut the chicken wire to fit the frame, use your staple gun to attach it to the back of the frame. Make sure it is tight and smooth.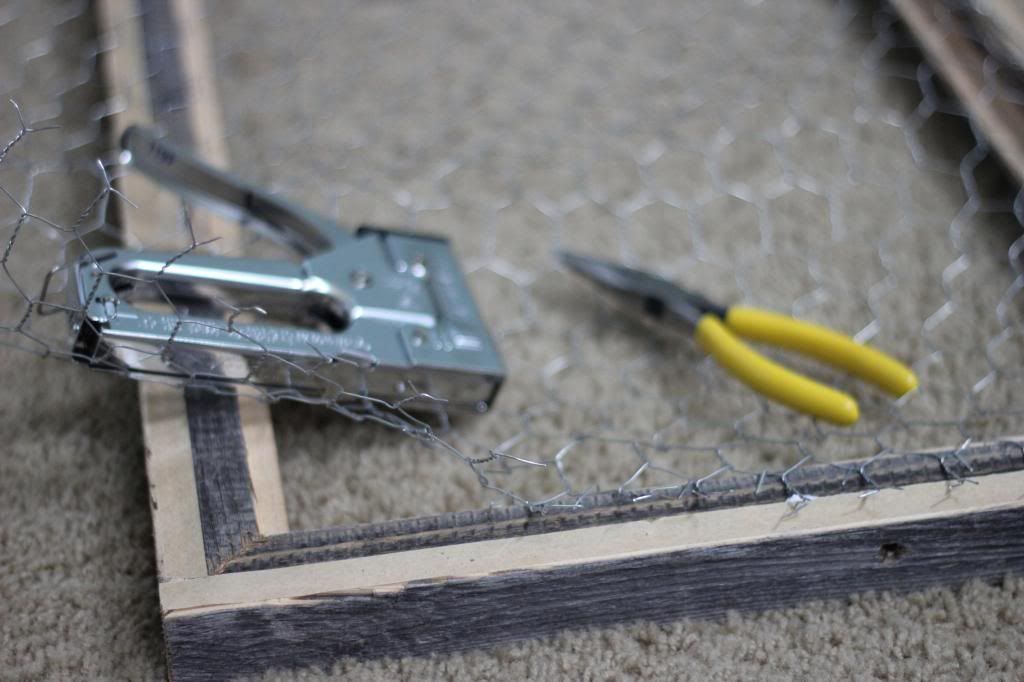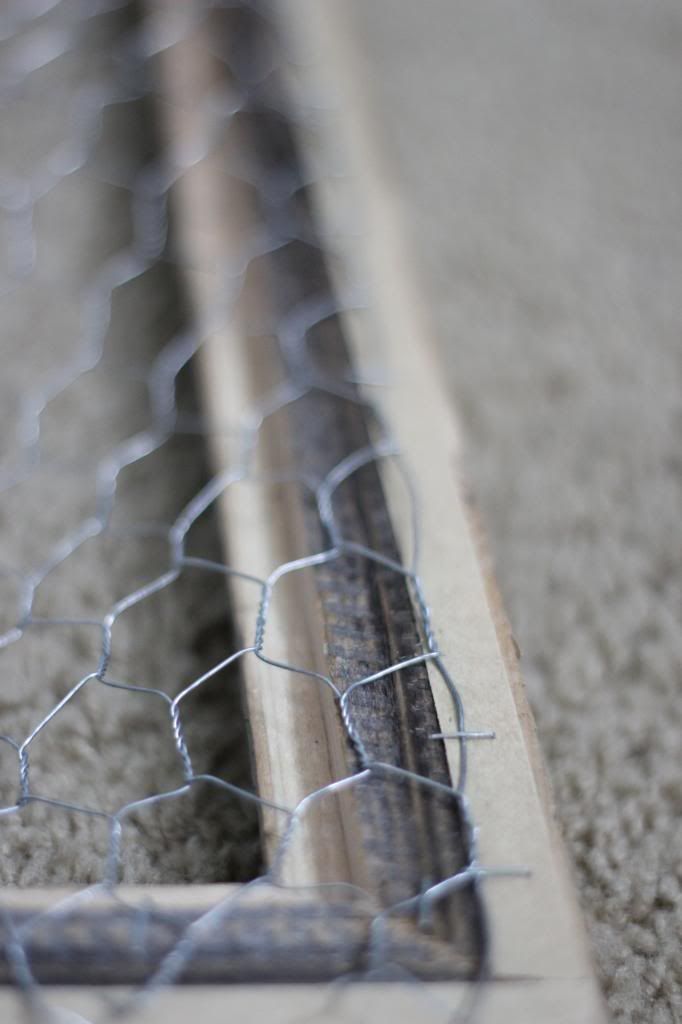 You're done!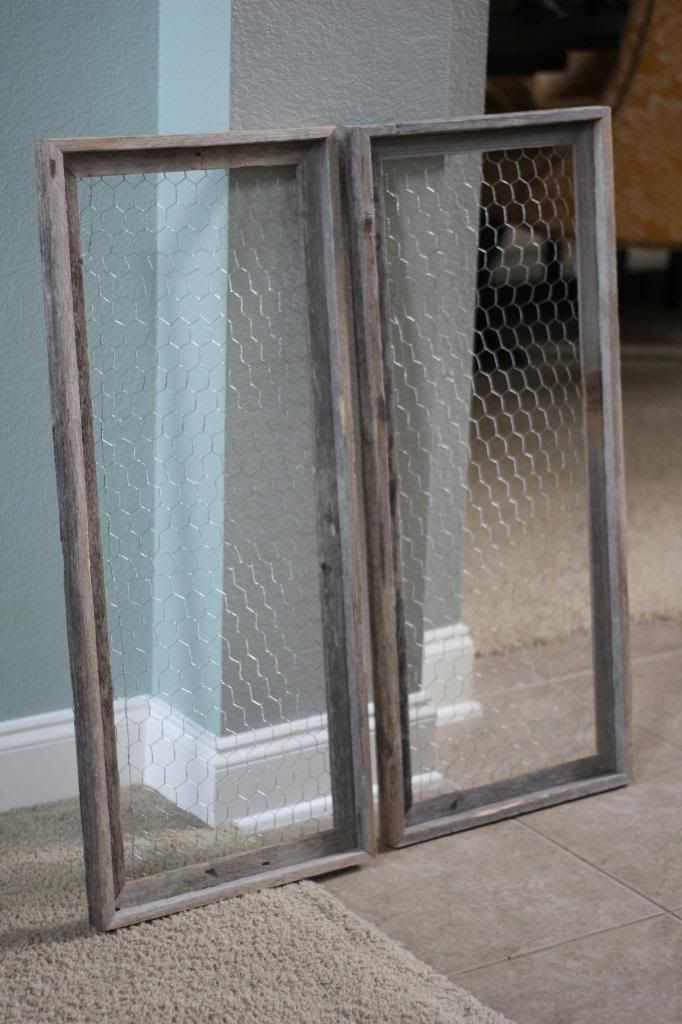 We hung the frames side by side with nails in the nursery and use wooden clothes pins to attach pictures, cards, etc.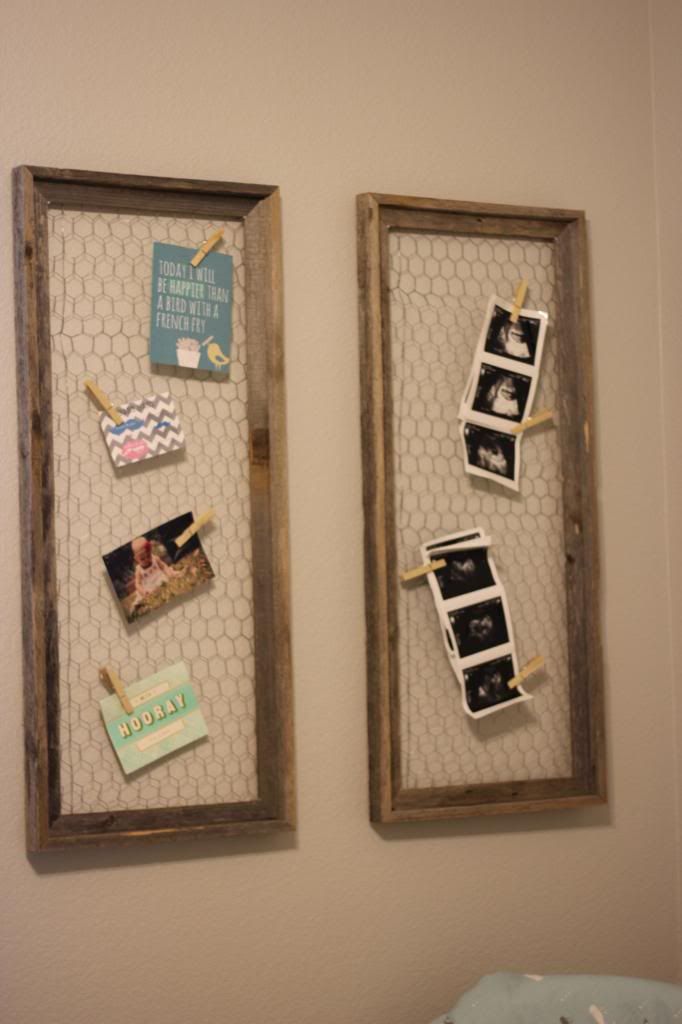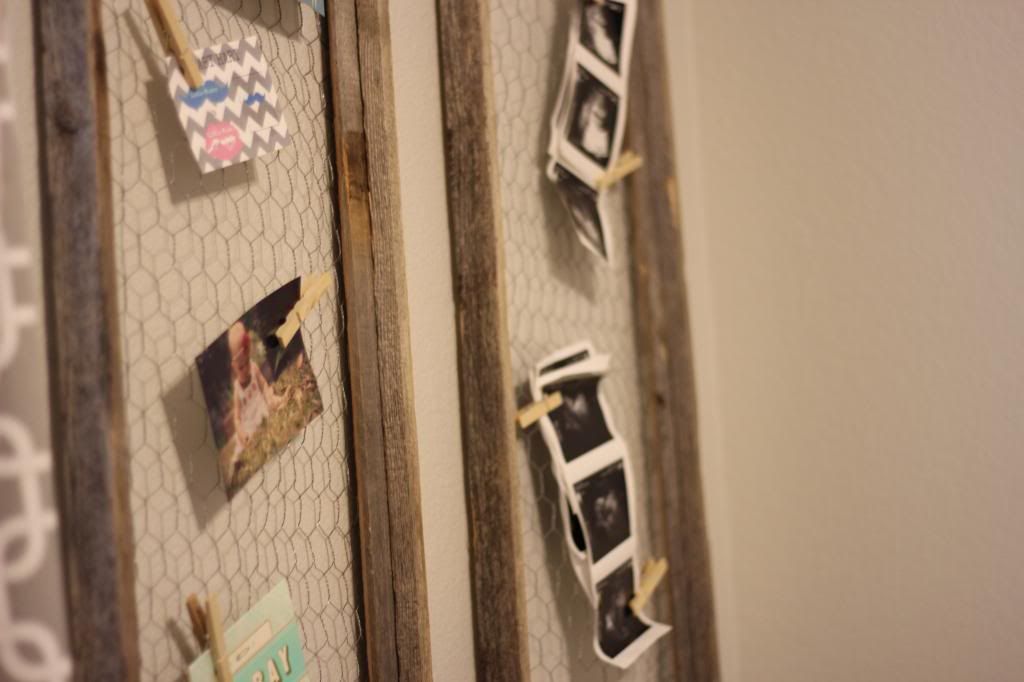 I am hoping to take pictures of the rest of his nursery this week for a nursery tour/reveal!