Today I profess my love for chevron (which you probably already know considering my husband spent 8 hours painting a chevron wall in our dining room) and also for Jane.com. I've said it before and I will say it again....VeryJane is the most incredible and dangerous website you will visit. Ha! Everyday, VeryJane offers multiple boutique and handmade products at a very discounted price. My favorite things to snag are jewelry and clothes
(see my previous Jane reviews here and here)
but they offer everything from home decor to baby clothing. It is definitely a website you'll want to check daily... or maybe multiple times a day to swoon over those hand knit boot warmers you've been drooling over. Jane is a great place for you to score designer inspired, handmade, etsy shop products at a fraction of the cost!
Earlier this summer, I couldn't pass up this adorable teal chevron diaper bag for the little okay massive bundle growing inside of me. I love supporting handmade shops and knew little Ford would be ecstatic :). Jane sent me the diaper bag that I had monogrammed with Ford's initials for less than $15 at our local monogram store.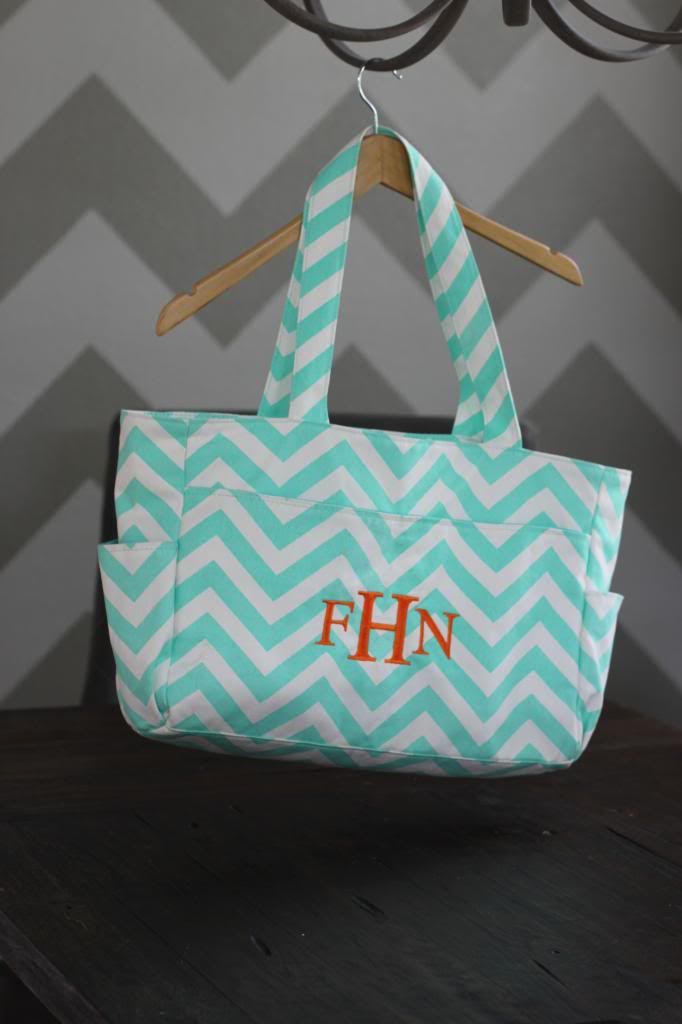 This bag is so well made (props to anyone who knows how to sew beyond a straight line!) and is full of pockets and compartments for storing big things and little things like my keys or pacifers for the little man. Although the outside is quick to dirty because it is canvas, I've already thrown it in the wash which you can't always find in a diaper bag. The inside is vinyl which is awesome in case of spills!
I tried to stay away from too much chevron in Ford's nursery since our house already screams chevron obsessed, but I couldn't resist ordering him a monogrammed pillow for him to rest his sweet little head on (or not, it is more for decoration...too pretty to mess up!). I remember chatting with the folks at Jane and them being the first people I told of our name choice. Luckily they kept the secret with us!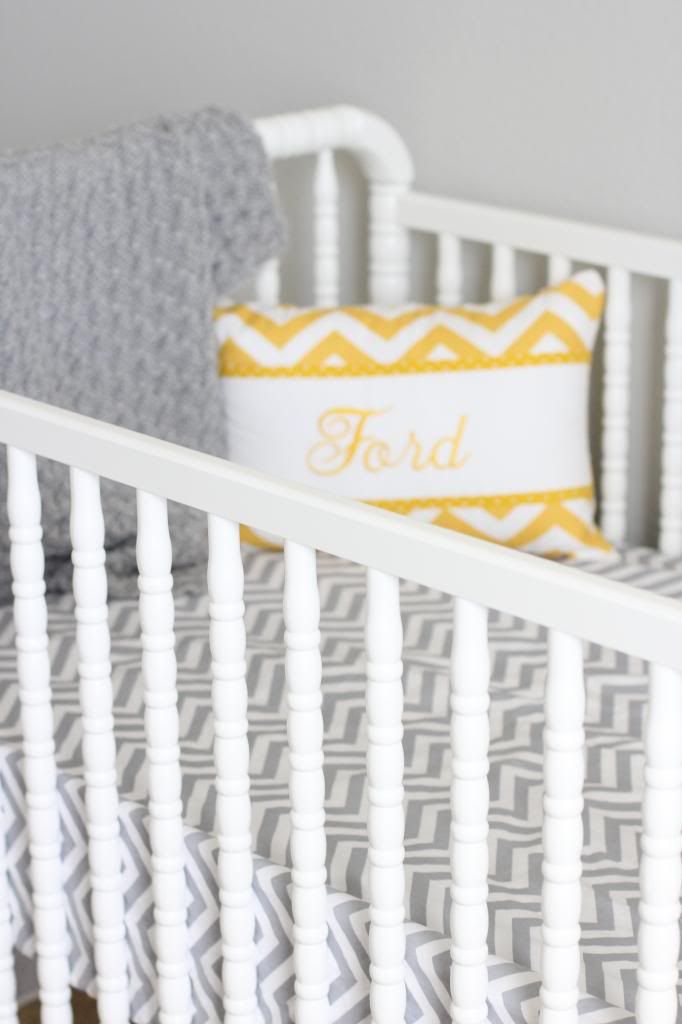 Ford at 2 weeks old.... boy do they change fast!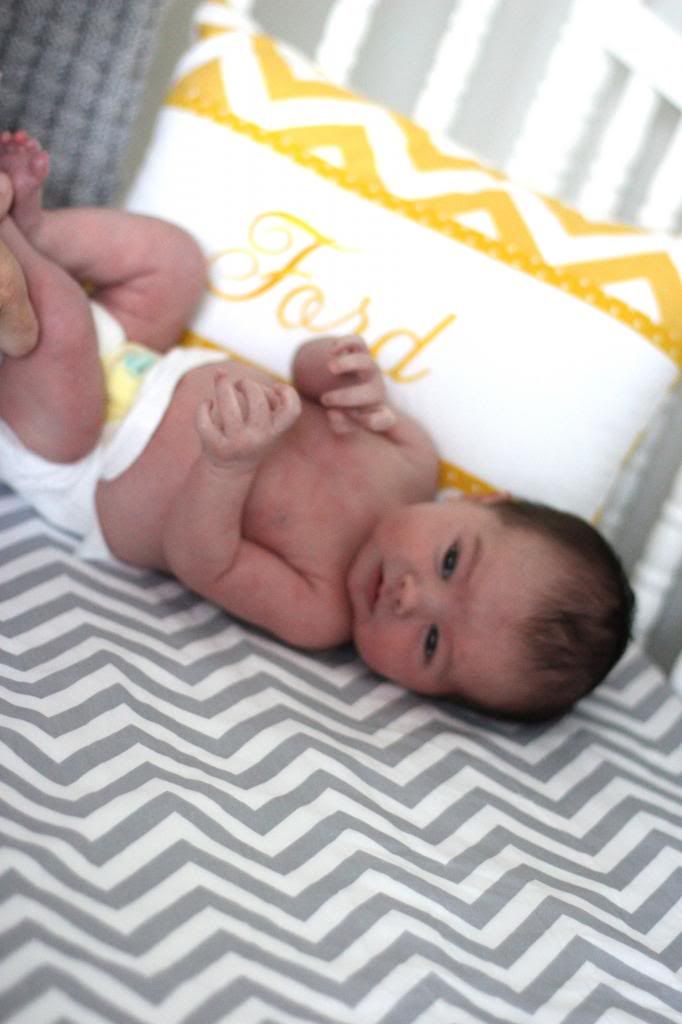 Be sure to visit Jane for their daily deals on boutique and handmade jewelry, clothing, and accessories!
Shop.Twitter.Facebook