I've been eyeing the tribal print leggings that seem to be taking over every store display and magazine ad and finally hopped on the bandwagon. Jane sent me two pairs and I must say, these babies are incredibly comfortable and fit right into my postpartum, stretchy pants only wardrobe!
Paired with a gray sweater, heavy pea coat, and my Clarks booties, I felt festive and cute on Christmas eve.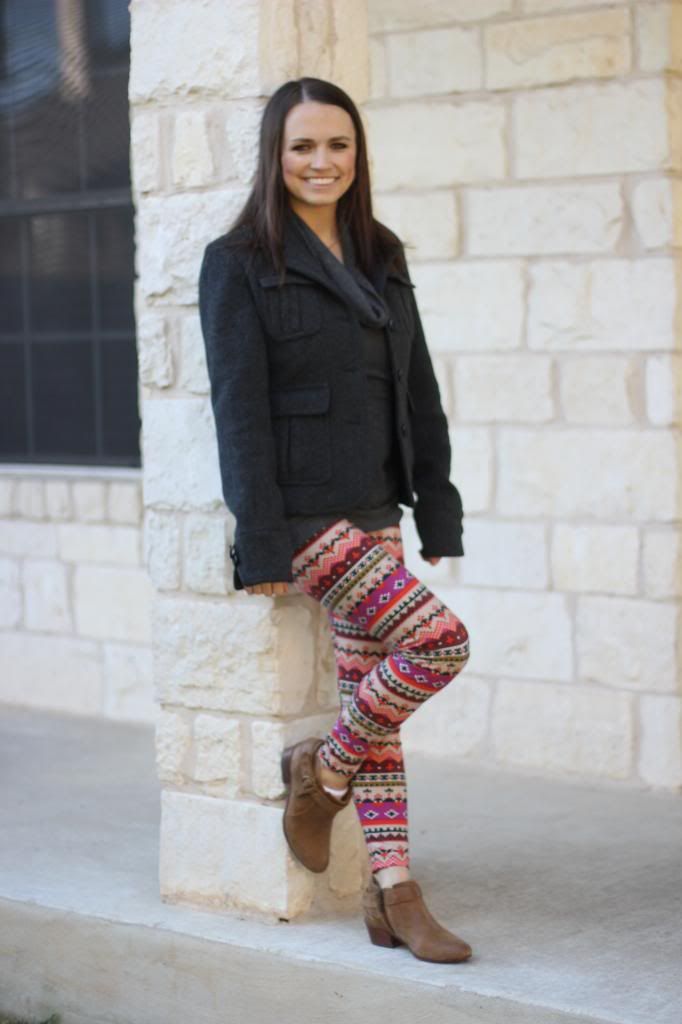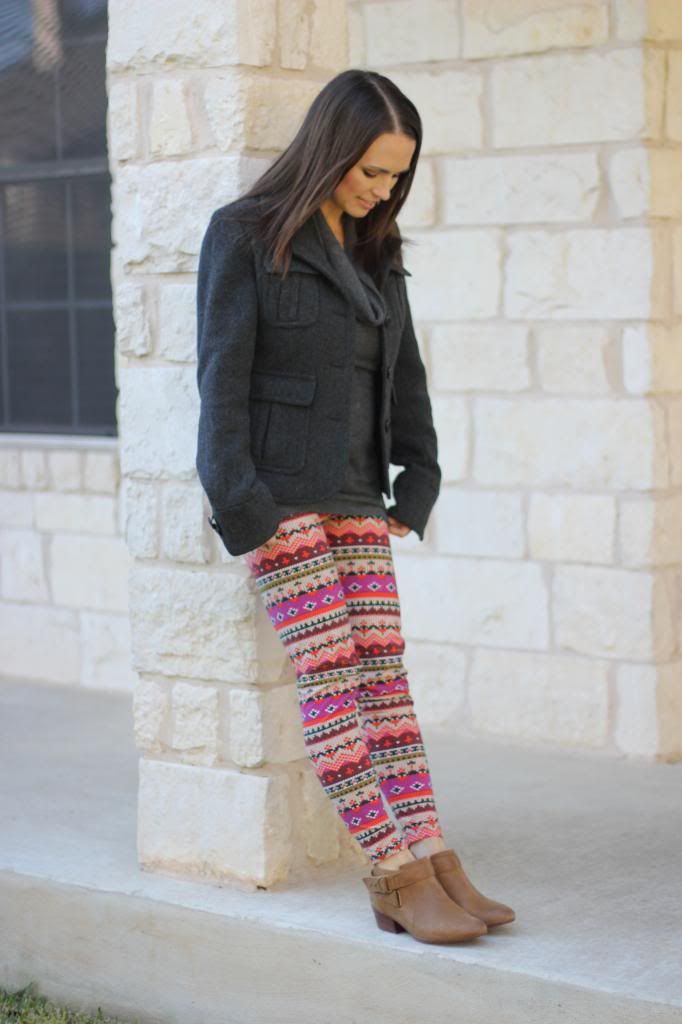 I also realized that I have an abundance of gray in my wardrobe so I put together these outfits that give the black and white tribal leggings a pop of color. I could pair any of these outfits with black uggs for a lunch date or errands or heeled black boots for a night out on the town with my Mister!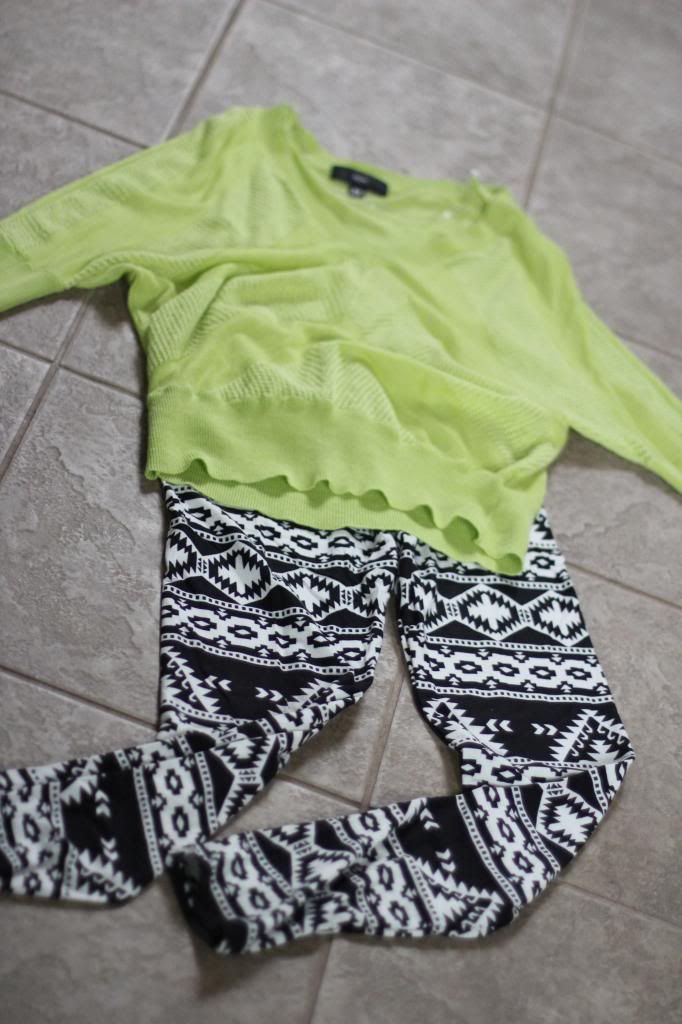 Leggings via Jane/Sweater via Target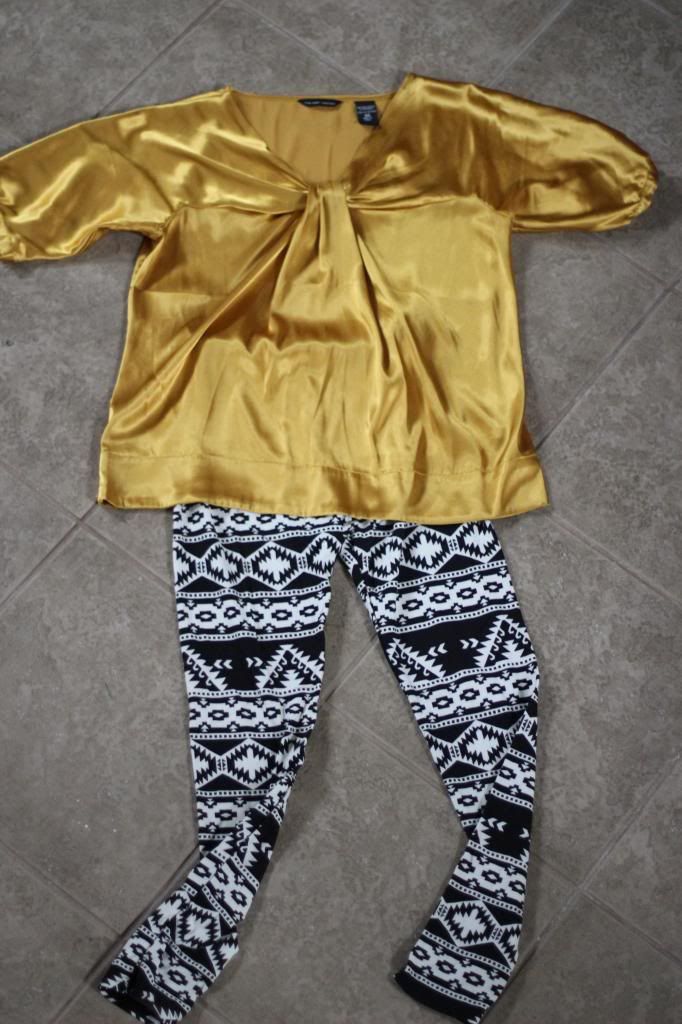 Leggings via Jane/Top via NY&Co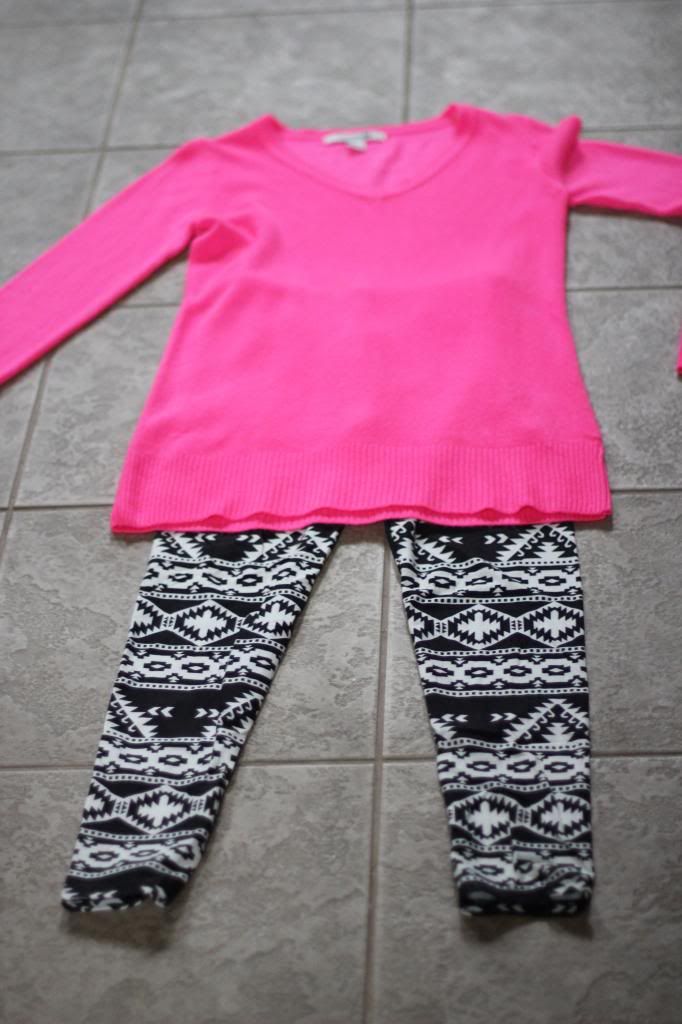 Leggings via Jane/Sweater via Forever 21
Have you jumped on the tribal print bandwagon? What recent trends are you in to?