I'm always excited to find new online boutiques where I can shop for trendy and fashionable clothes that are well made and affordable. No one can deny that shopping at Forever 21 or H&M is incredibly overwhelming so I love shopping in the comfort of my own home (most likely on my phone in the middle of the night with a crabby baby... hey you gotta treat yourself sometimes!). Dana-Leigh Apparel is a new online boutique that offers women's and children's clothing, accessories, and shoes. I could not believe how inexpensive and CUTE their items were! I was instantly sold. I often get weary buying lower priced items because that often goes hand in hand with low quality but their clothing is well made, durable, and fabulous quality! I had a hard time choosing a few things but here is what I came up with
(and remind you, I am not fashion blogger!)
.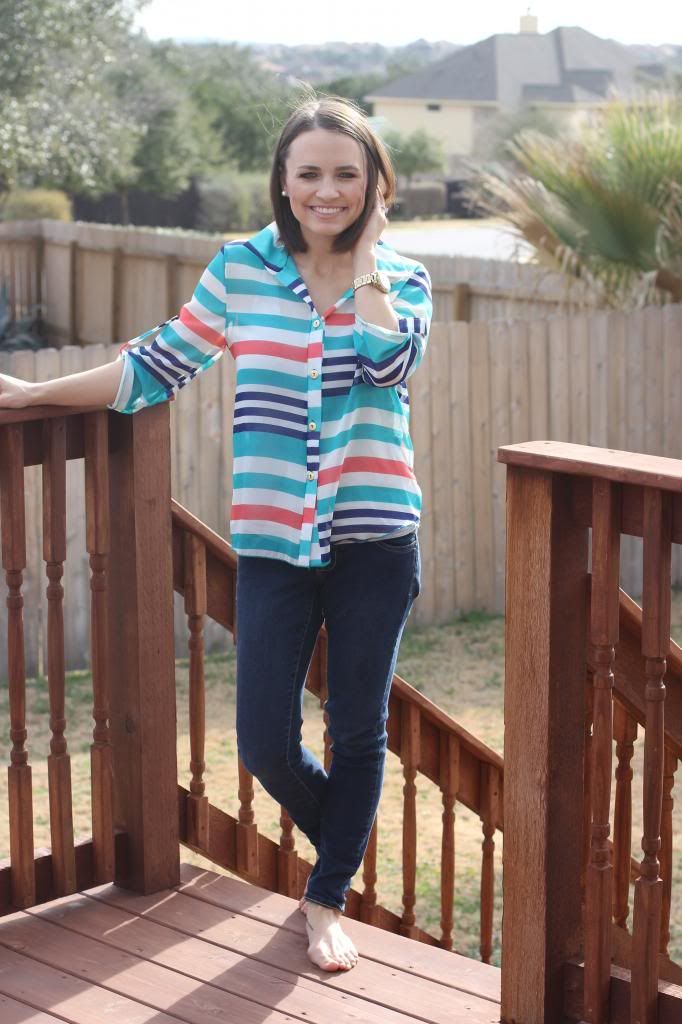 Striped Chiffon Shirt
Paired with skinny jeans and simple jewelry, this was the perfect outfit for a mommies brunch I hosted last weekend. The weather isn't quite hot but definitely not cold so this top was the perfect material. As a nursing mama I have to have easy access throughout the day which this was great for. And the colors!! I love stepping out of my gray/black/neutral wardrobe and spicing it up with bold colors.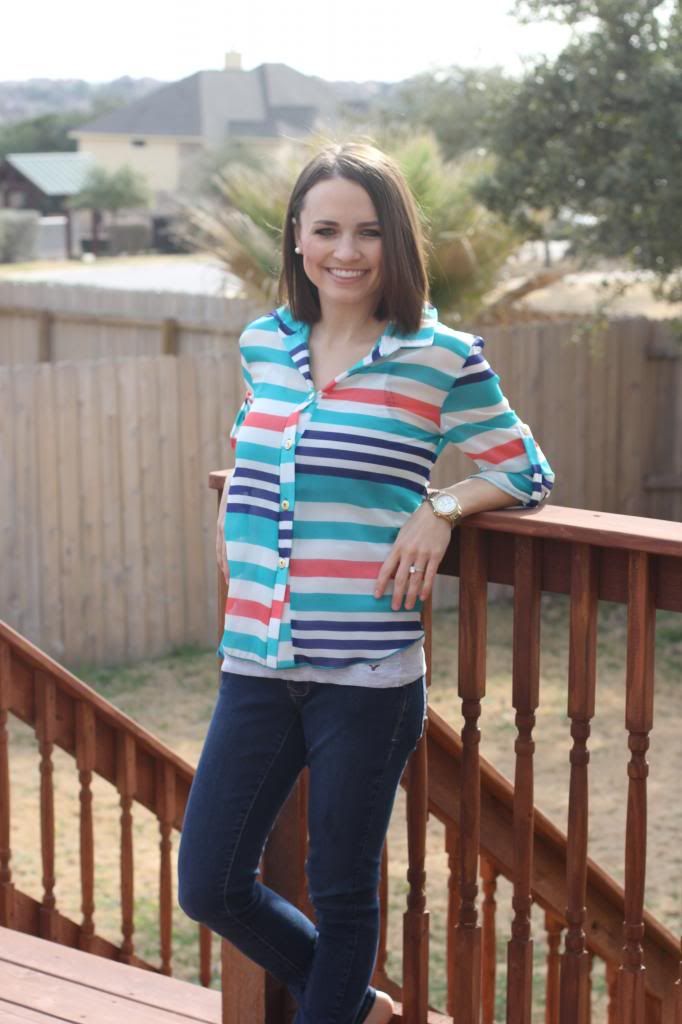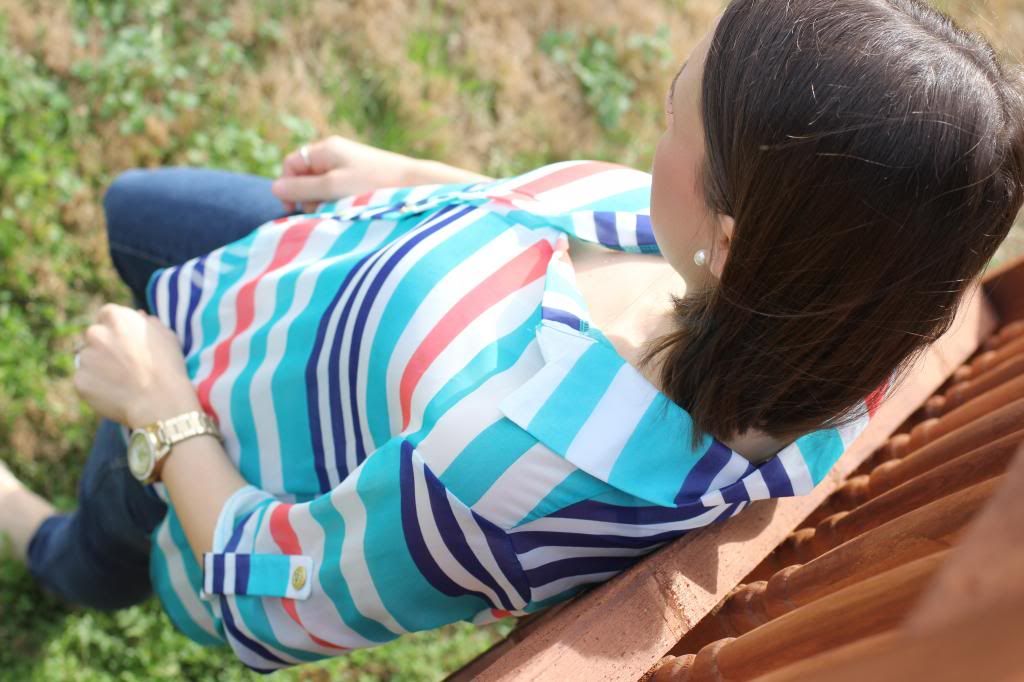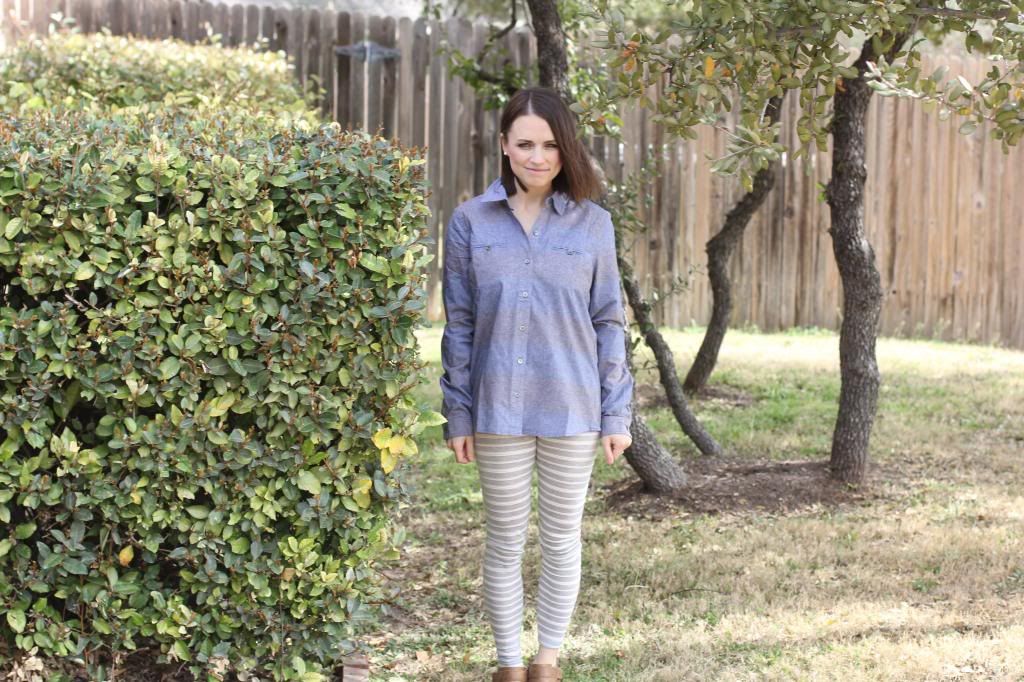 Chambray Top with Gray Leggings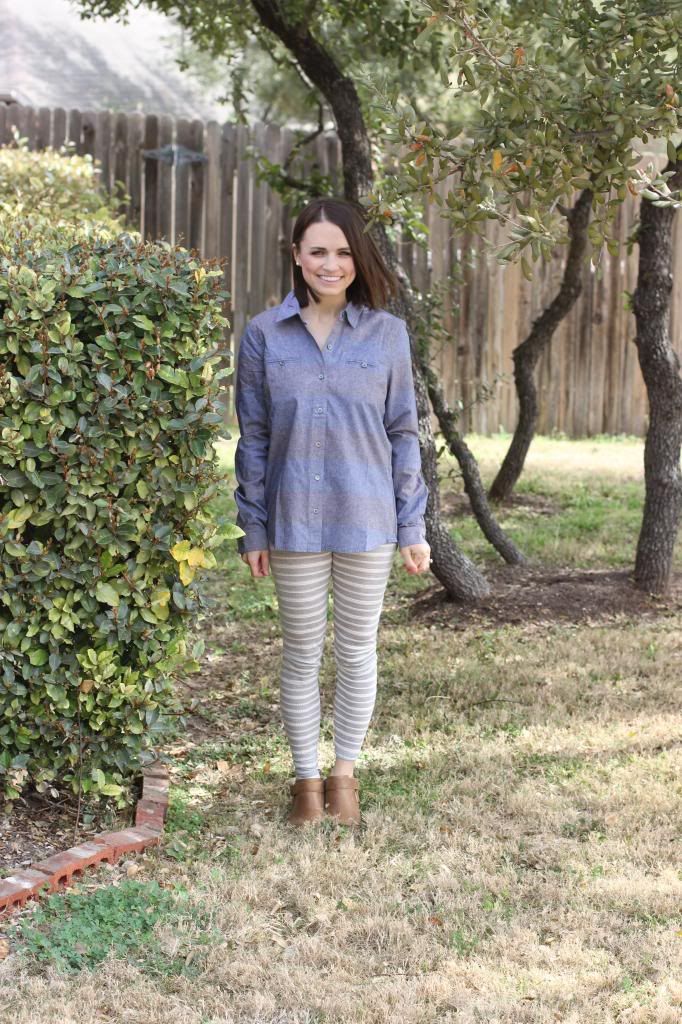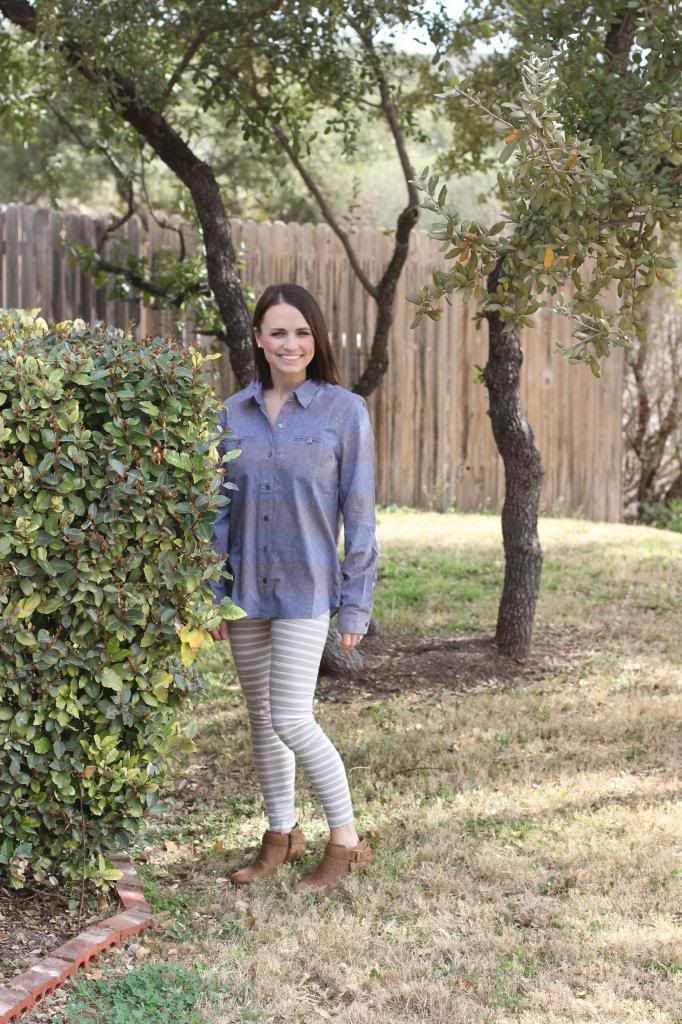 Other great buys...
Dana-Leigh Apparel Dress Collection
Dana-Leigh Apparel Long Sleeved Tops
Dana-Leigh Apparel Kids Shirts
Find Dana-Leigh Apparel...
Shop//Facebook//Instagram
Giveaway
Today you have the chance to win 1 of 2 $25 gift cards towards any purchase at Dana-Leigh Apparel!
a Rafflecopter giveaway