The first 6 months of your baby's life is all about transitions. For us it was tranisitioning out of the Rock and Play to the crib, out of the swaddle to the

Magic Sleepsuit

, and now out of the sleepsuit and into a HALO SleepSack. Because my sister

(and pretty much ever other mama with little ones in my life)

is a huge fan of SleepSacks, I knew I would use them for Ford. Putting your baby in a SleepSack keeps their crib free of blankets that put baby at risk for suffocation and SIDS. We started by using the HALO SleepSack swaddles when Ford was a wee one and are now using cotton and microfleece SleepSacks depending on the weather. Having his hands free at night allows Ford to roll over on his tummy safely (which our doctor said was okay since he is 6 months). Our little man is quite the warm body so if it's hot outside, and yes it is hot in Texas in the winter, I will put him in a cotton onesie and a cotton SleepSack. For colder nights he wears a cotton sleeper and a microfleece SleepSack. He's currently in the medium size but we are prepared with a few Large and XLs for our growing boy!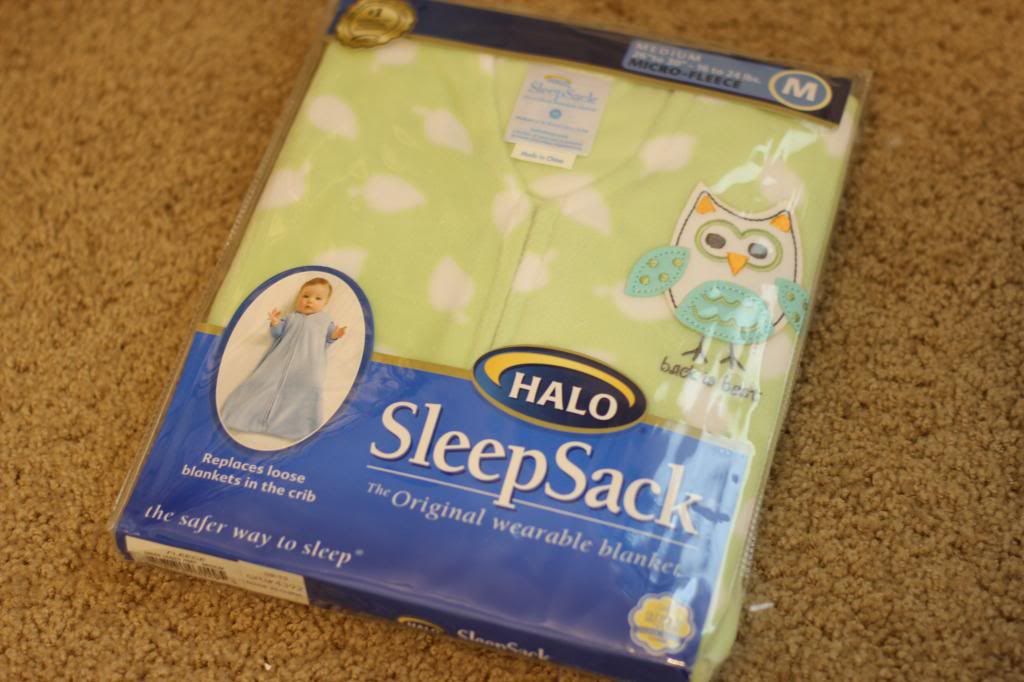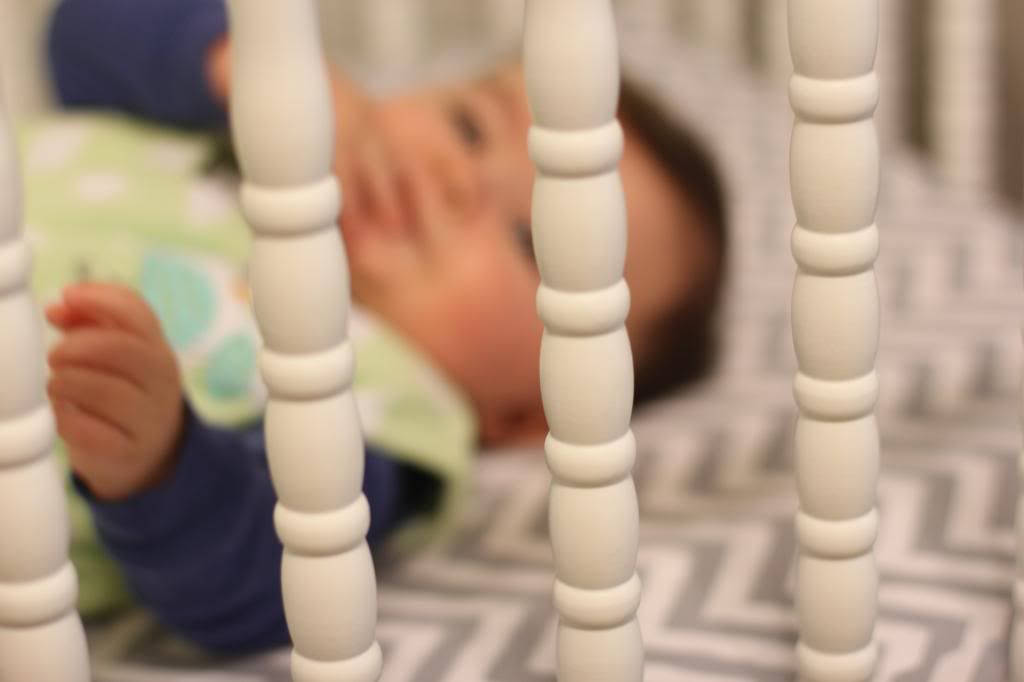 Mom I just took a nap, get me out of my crib!!!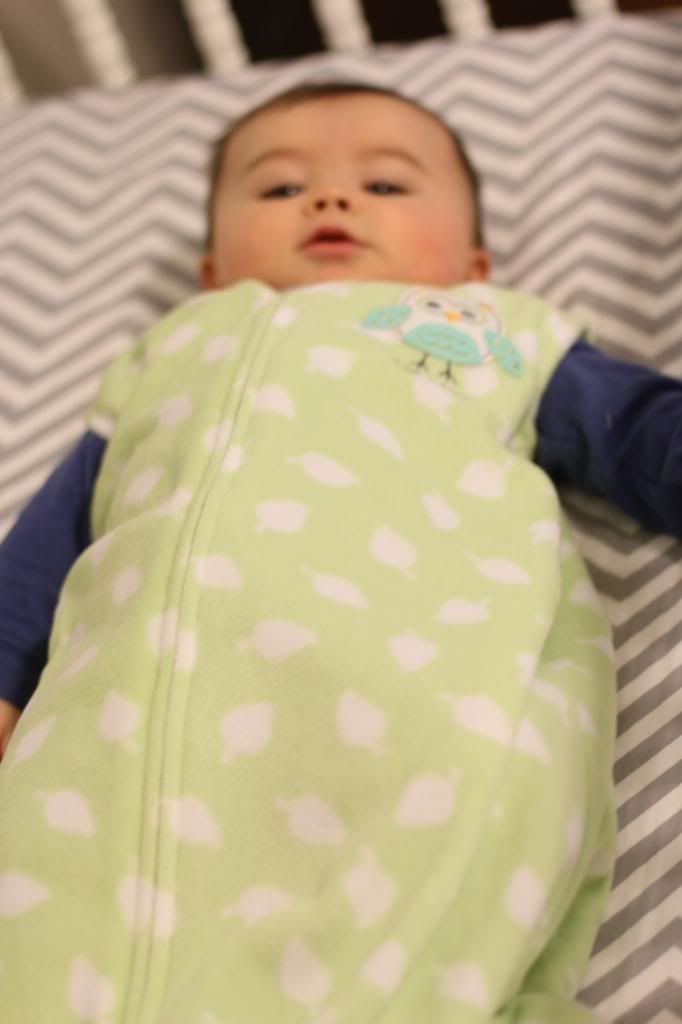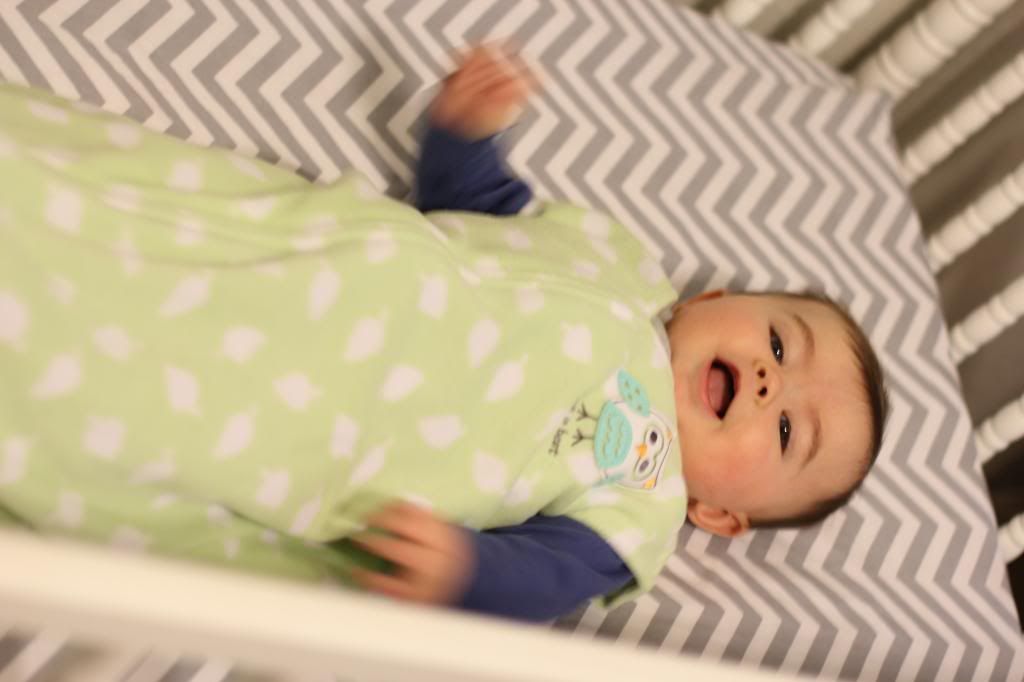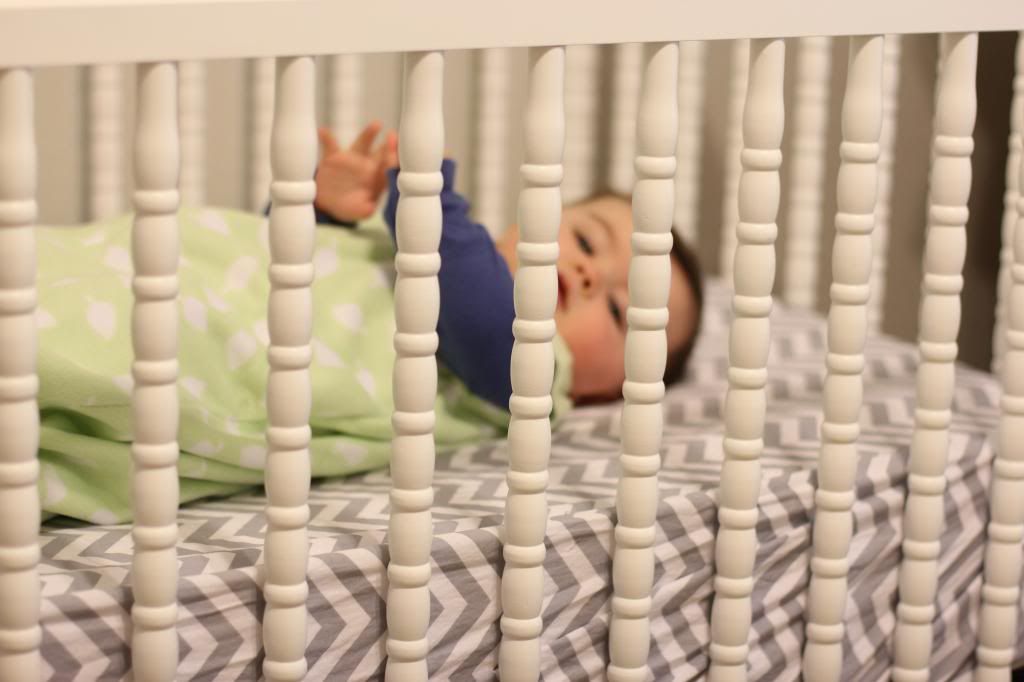 HALO recently launched their new adorable line of SleepSacks available at Target and Amazon.
On behalf of HALO, I wanted to share some safe sleep practices for happy, healthy babies!
Place baby to sleep on his or her back at naptime and at night time.

Use a crib that meets current safety standards with a firm mattress that fits snuggly and is covered with only a tight-fitting crib sheet.

Remove all soft bedding and toys from your baby's sleep area (this includes loose blankets, bumpers, pillows and positioners). The American Academy of Pediatrics suggests using a wearable blanket instead of loose blankets to keep your baby warm.

Offer a pacifier when putting baby to sleep. If breastfeeding, introduce pacifier after one month or after breastfeeding has been established.

Breastfeed, if possible, but when finished, put your baby back to sleep in his or her separate safe sleep area alongside your bed.
Never put your baby to sleep on any soft surface

Never dress your baby too warmly for sleep; keep room temperature 68-72 degrees Fahrenheit.

Never allow anyone to smoke around your baby or take your baby into a room or car where someone has recently smoked.
Find HALO
Halo is giving away one microfleece SleepSuit (size and pattern of your choice)
a Rafflecopter giveaway
HALO Innovation's SleepSack® wearable blankets have become the standard for hospital nurseries and parents alike. Today, 1,000 hospital nurseries use the HALO SleepSack Swaddle instead of blankets through the
HALO Safer Way to Sleep Initiative
. HALO Innovations also offers free Safe Sleep Practices kits to childbirth educators to help further the cause of SIDS prevention.