Prior to last week, the last time I got my haircut was in June. Yes you can take a second to gasp and you'll gasp again when you learn that that isn't the longest I've ever gone without a hair cut. I've said it time and time again that I am not a hair person. When I say that I mean that I give myself about 3 seconds to style my hair which is only fair because I can do 2 styles...stick straight down or a simple pony tail. Do I wish I was able to tease my hair, curl it with a wand, and make it as big as Texas? Heck yes! But my thin, straighter than uncooked spaghetti noodles, body-less hair is quite stubborn. So now that you've had the back story on my lack of hair care (that sounds off... I do take care of my hair! Just not cut it)... you can see it in all of it's stringy glory.
Not sure how long it's looked like this in the back but hey, I can't see it!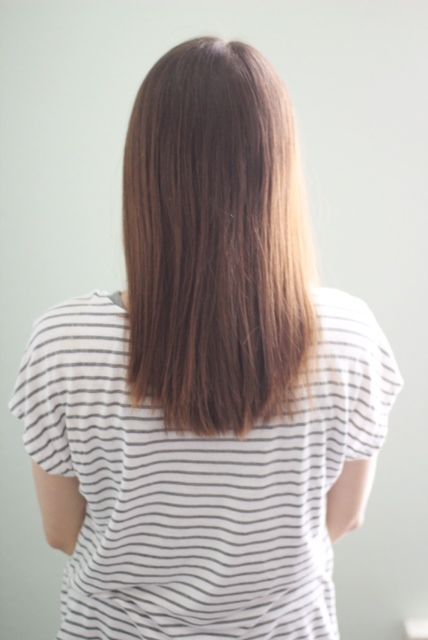 I had the incredible opportunity to visit Ethan Wade Salon in Cedar Park for a haircut and am so pleased with my hair, it makes me want to become a "hair person"! Now that's saying a lot! It is an Aveda Salon tucked right in next to a yoga studio and a mere 20 minutes from my home. I was greeted by their friendly staff upon my arrival and offered a beverage multiple times.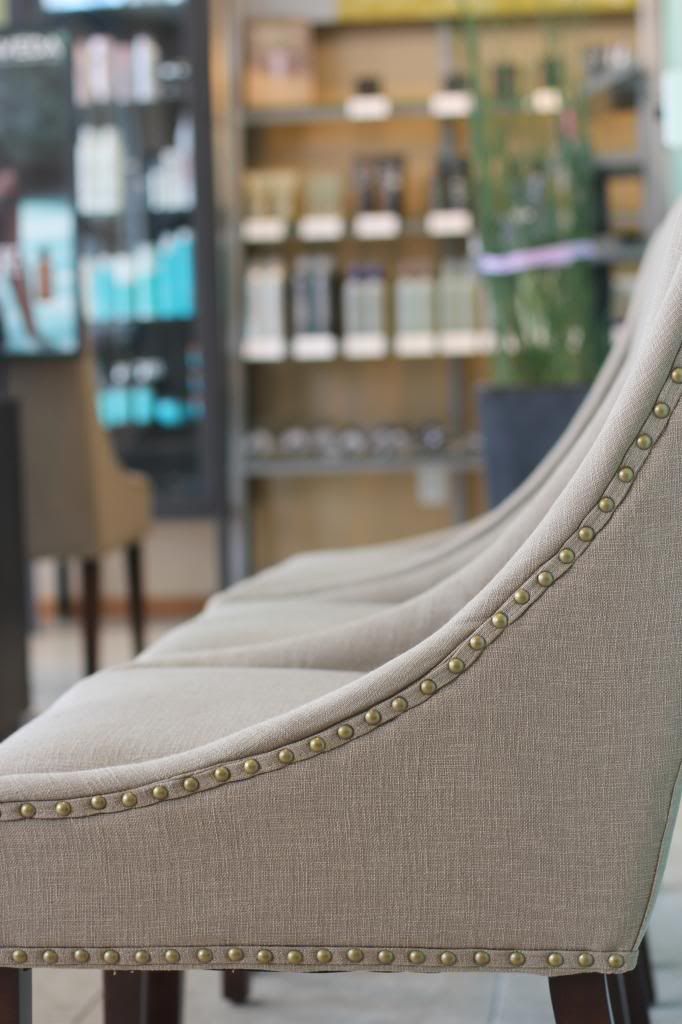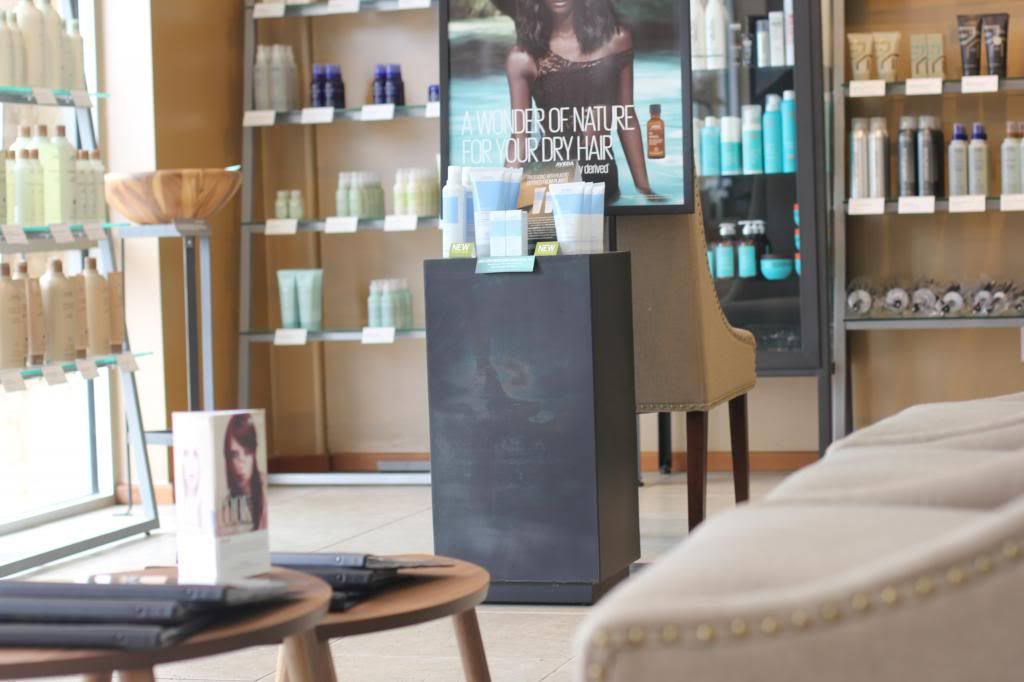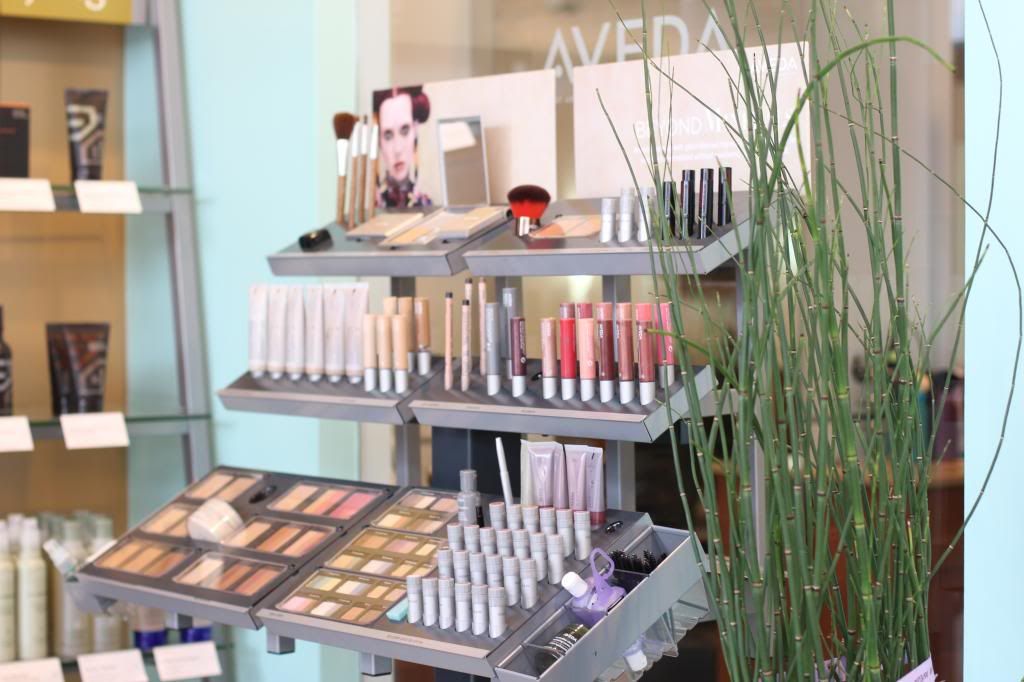 I let them know I was a new mom so this was a relaxing afternoon away and it was just that. My haircut started with what felt like an hour long (not really) scalp and shoulder massage and a tea tree treatment. I was in heaven. Sometimes as a mom, or really just a busy person in general, you forget to take some time to step away and pamper yourself. If I get a shower with out my bright eyed boy in the jumper peering through the glass, it's a miracle! Layla, whom I can't recommend and thank enough, made me feel comfortable, relaxed, and I thoroughly enjoyed our conversation. What an absolute treat it was, heck I could have just chatted at the salon for an hour and enjoyed myself.
Layla picked my brain on what I wanted in a haircut and never have I thought so much about adding layers in different places to add weight to my thin hair. It was great to get her opinion on how to add volume to my volume-less hair. I've never had such an in depth consult before a haircut which I think is key, especially if you are doing something drastic. I took the plunge and told her I wanted short. Since haircuts come few and far between for me, I wanted something semi-drastic and fun! I was getting tired of Ford yanking on my hair and ready for some change.
Bye bye split ends!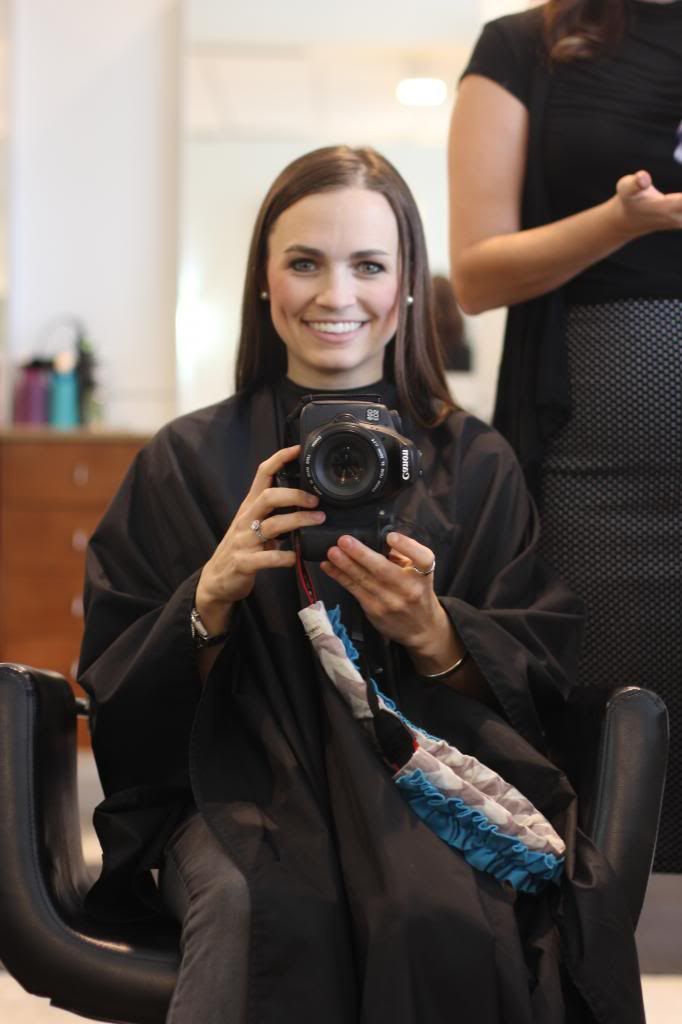 Y'all. I wish I would have counted the times I said, "Are you sure this is my hair? It doesn't even look like my hair!". To say I love the cut is an understatement.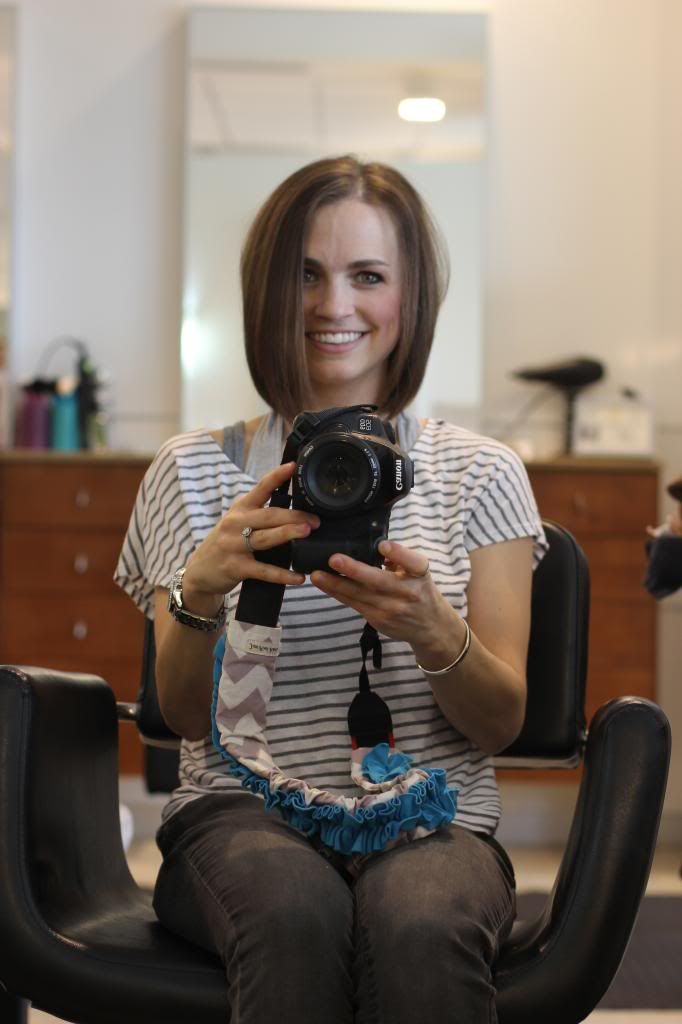 Don't be fooled into thinking there's a bump-it under there. That, folks, is my real hair!
Now I know my hair will never ever ever look this good post haircut/style but it feels awesome. It feels fresh and healthy and after a couple hours to myself I am re-energized and feeling confident about my hair.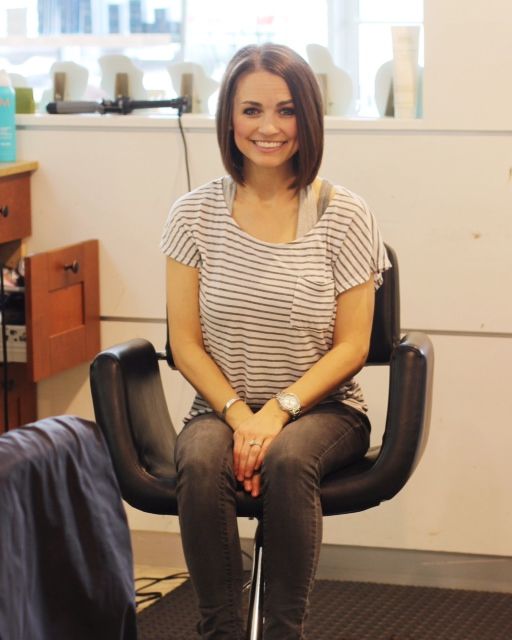 (oh and it can still fit into a pony tail which is my go-to mom hair uniform!)
So if you're reading this as an Austinite or surrounding areas, take it from me and make an appointment with Ethan Wade Salon. Their mission is to provide the ultimate experience to their clients and guests and they definitely delivered. I told my stylist Layla that she will be hearing from me sooner than my normal 9 months between haircuts. This salon holds true talent, I am lucky to have visited!
Find Ethan Wade Salon...
Website//Facebook