Baby clothes are hilarious these days. I should rephrase that, baby clothes are hilariously cute these days! Skinny jeans and peplum tops on baby girls and colored cords and cardigans on baby boys. I love it! You know what is not cute? Piles of drool on your baby's adorable and stylish little wardrobe. We went through a phase around 4 months where Ford had to be wearing a bib at all times. Teething had just begun and drool would pour out of his mouth. I hated covering up his handsome little outfits with bibs that scream, "I came from Babies R Us". Drooling let up once Ford got used to teething a bit but now that his teeth are actually coming in, he is a drool king again. I can't tell you how incredibly excited I am to share Sweedie Kids with you guys! The ladies behind Sweedie Kids actually live right in my neighborhood and hand make adorable (and stylish/hip) bibs for your teething bundle. And they look like bandanas! I just can't get over how cute they are. Seriously....
With so many fun fabrics to choose from, I am able to put together cute outfits for Ford without the bib ruining "his look"... and yes my baby has a look.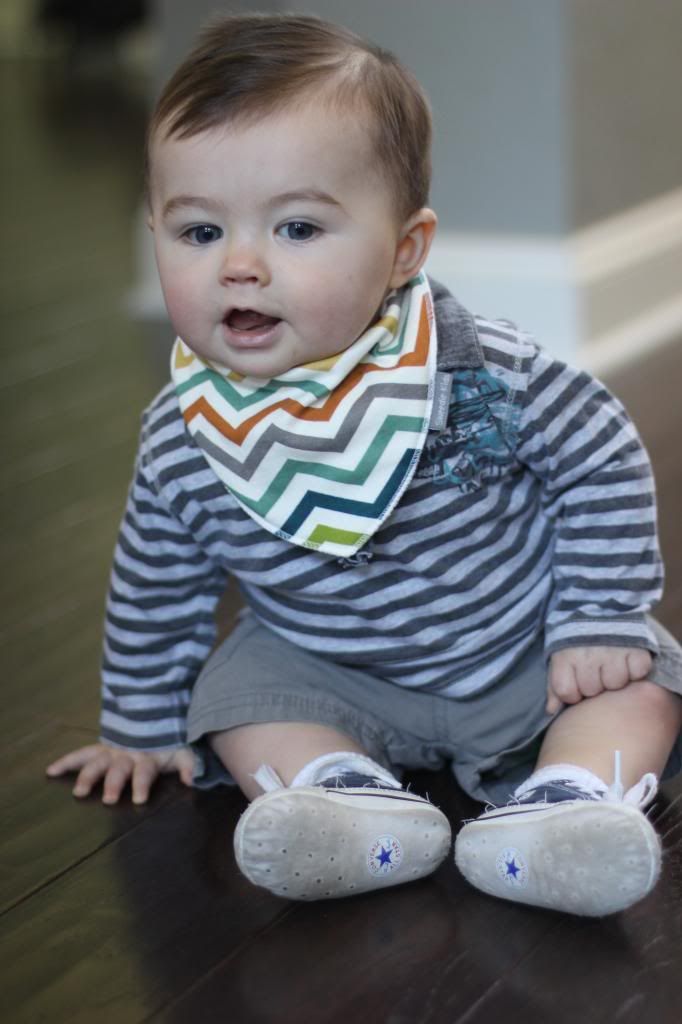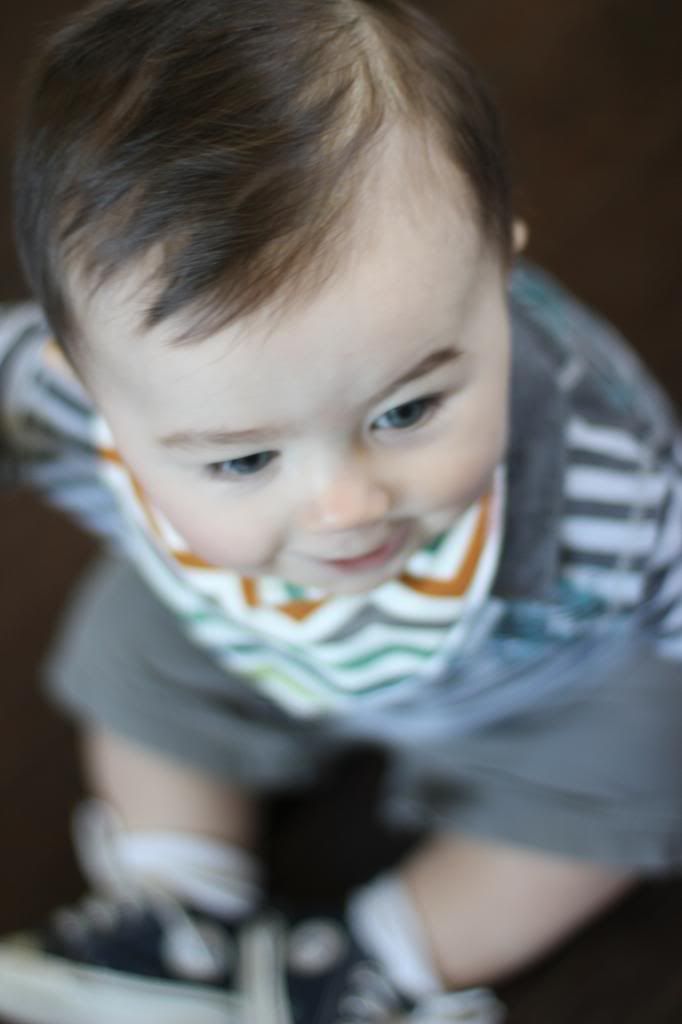 I wish I could have gotten my hands on some of these when he first started teething and it's nice because each bib is adjustable to 2 sizes. They are organic and soft fabrics that air dry really quickly. I can't tell you how many people have complimented us on our Sweedie Kids bibs!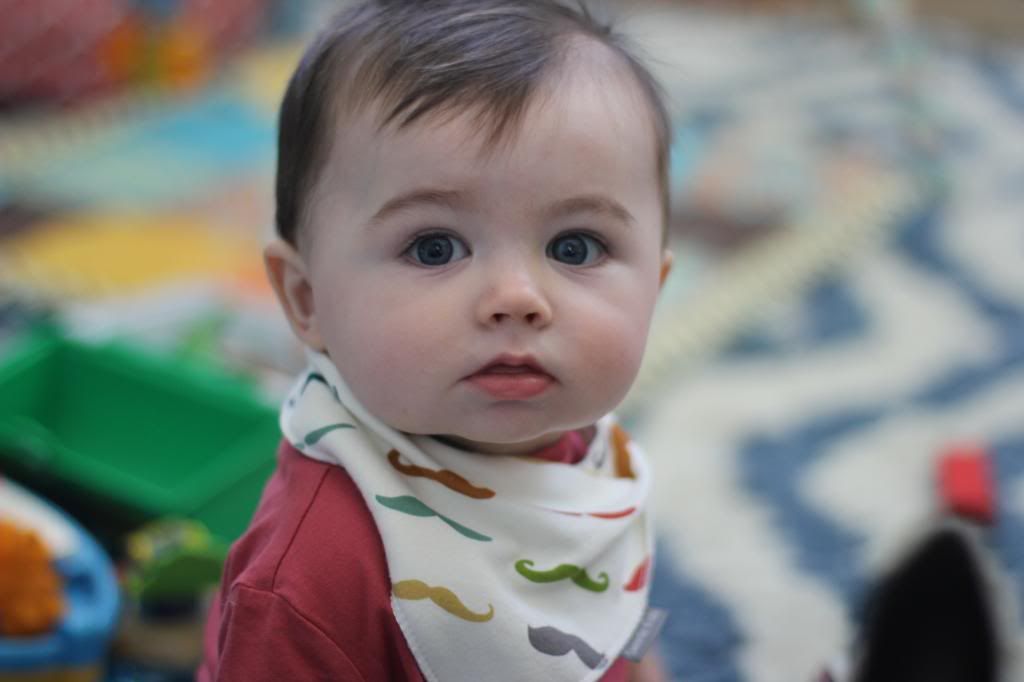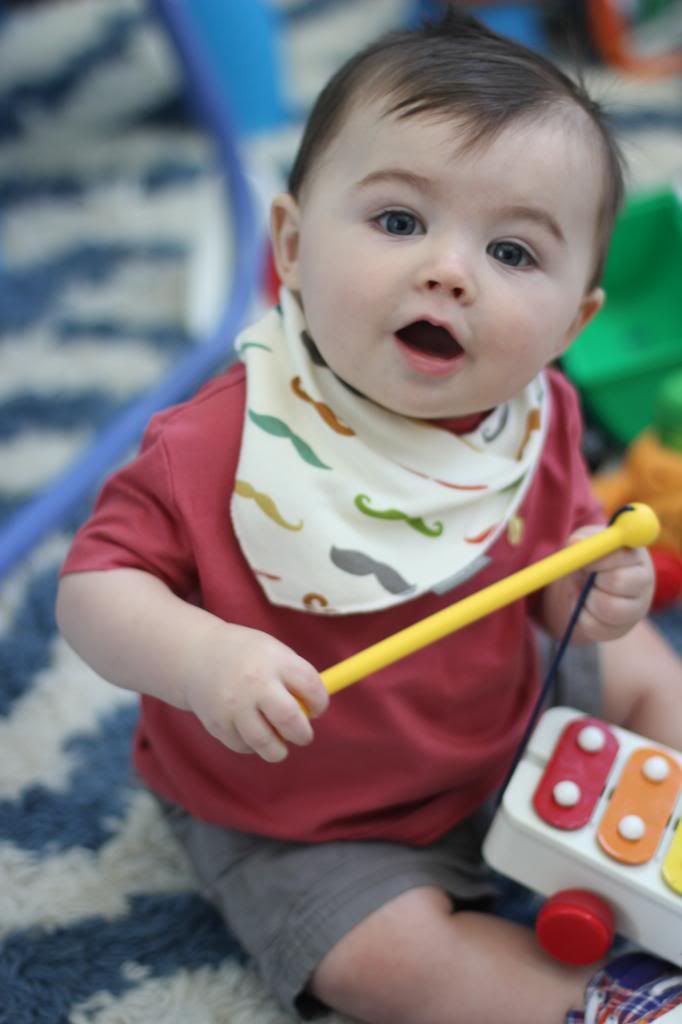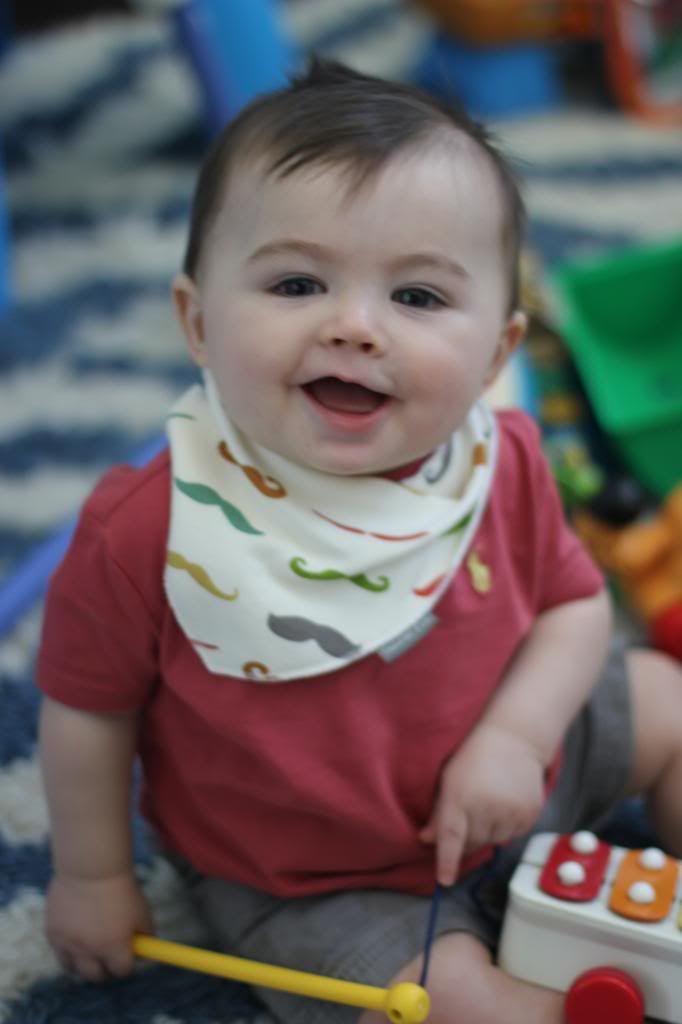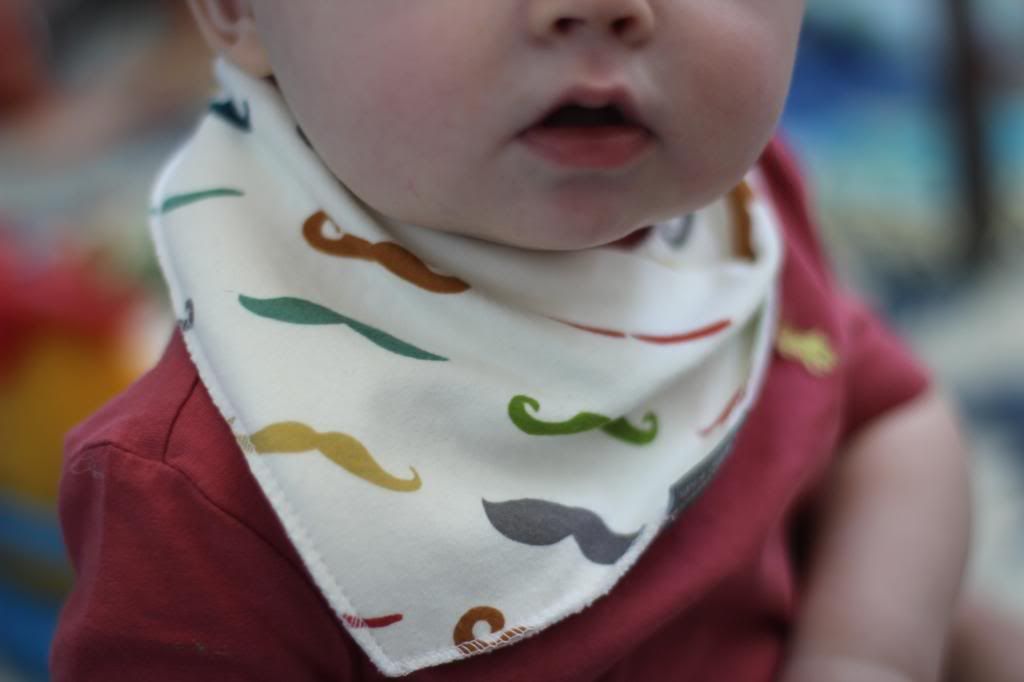 Not only does Sweedie Kids sell over 40 different printed bibs but they also hand make and sell matching beanies and burp cloths. The perfect gift for a new mommy or a mom who has everything! Do your little munchkin a favor and get your hands on a few Sweedie Kids bibs!
Find Sweedie Kids...
2 lucky winners will each receive a Sweetie Kids bib of their choice
a Rafflecopter giveaway