Ever since getting married a few years ago, I have been all about monograms. I was gifted a swimsuit with "Mrs. Hart" on the booty at my bachelorette party and I still managed it squeeze into it last summer 9 months pregnant! The honeymoon may be over but I still love wearing my initials proudly and have talked myself out of a monogram machine many a times. If I wasn't cheap and planned on re using Ford's clothes for future Hart-lings, than his entire wardrobe would probably be monogrammed. Which is why I so quickly fell in love with Crystal Faye Boutique.
As a stay at home mom, my uniform goes as follows
Monogram Baseball Hat
I have two of these hats and 3/5 weekdays you can find me with one plopped on my head! They make for a great cover up for your unwashed hair and add color to any outfit. They come in so many different fun colors and they are only $20!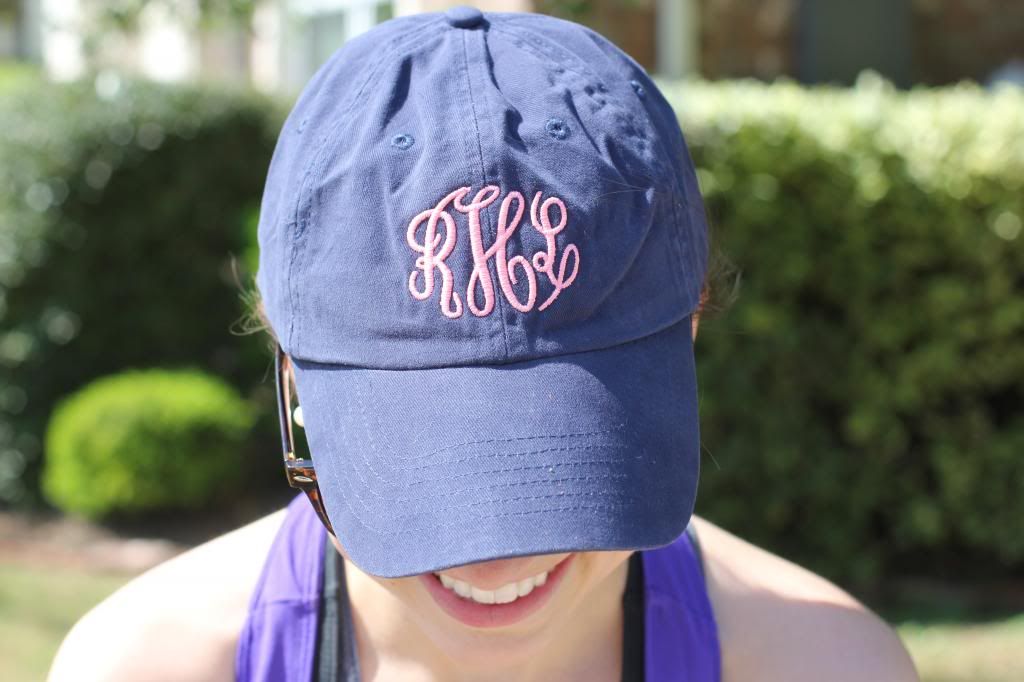 With summer around the corner, Ford and I have already started our weekly trips to our neighborhood pool. Since it's only a 10 minute walk from our house, I love carrying this beach bag instead of lugging the whole diaper bag. It's stashed with separate snacks, water toys, sunscreen, and towels so I can quickly grab it and go.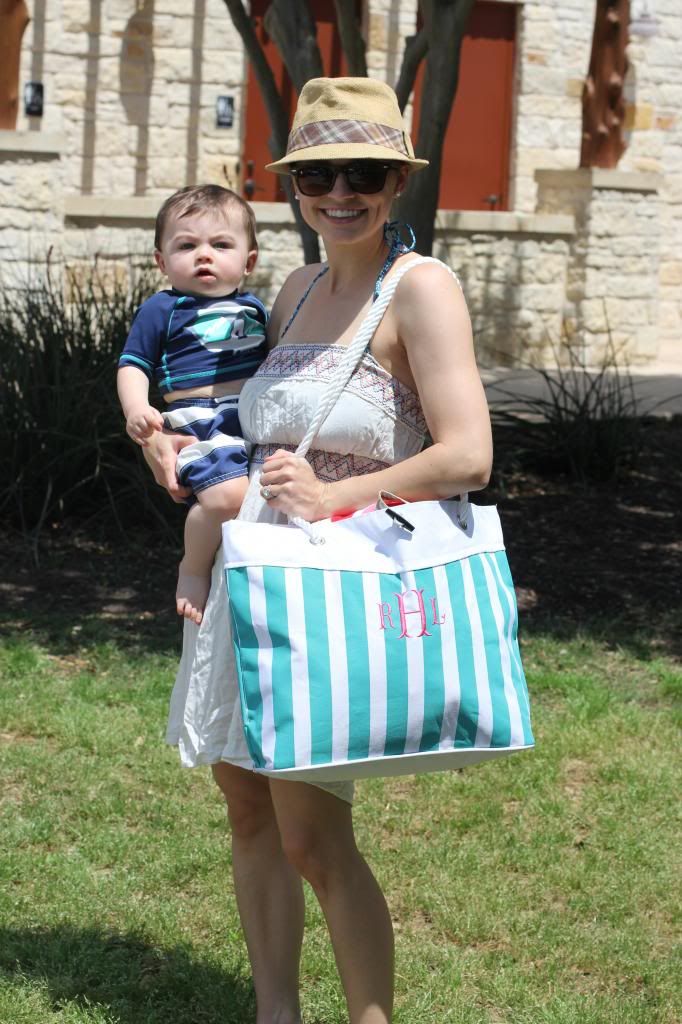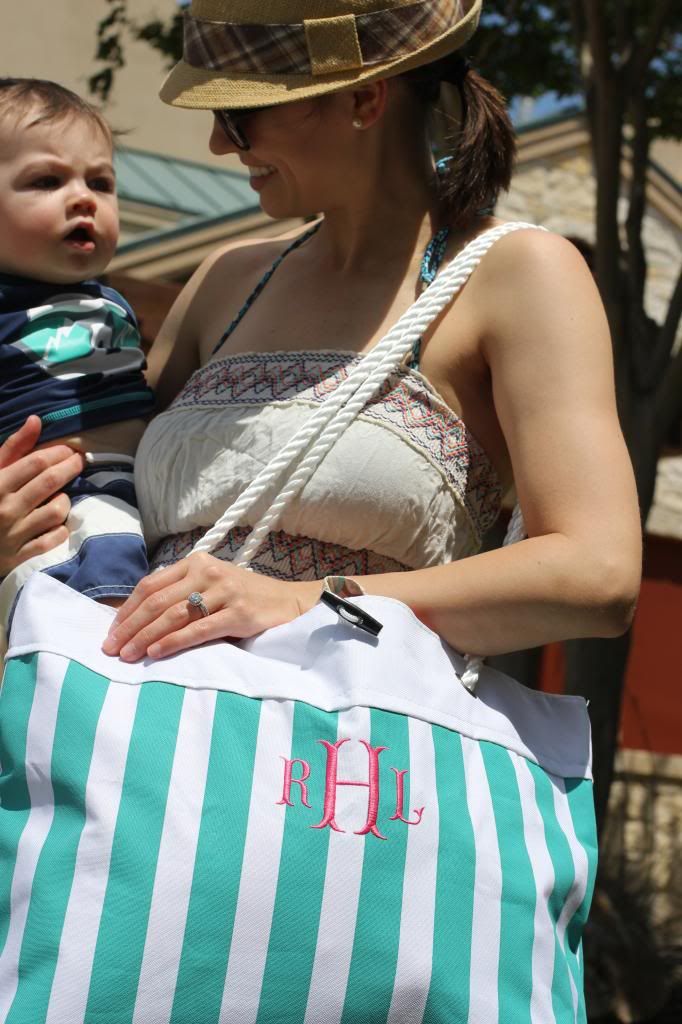 Last but not least, my most favorite monogram piece we own...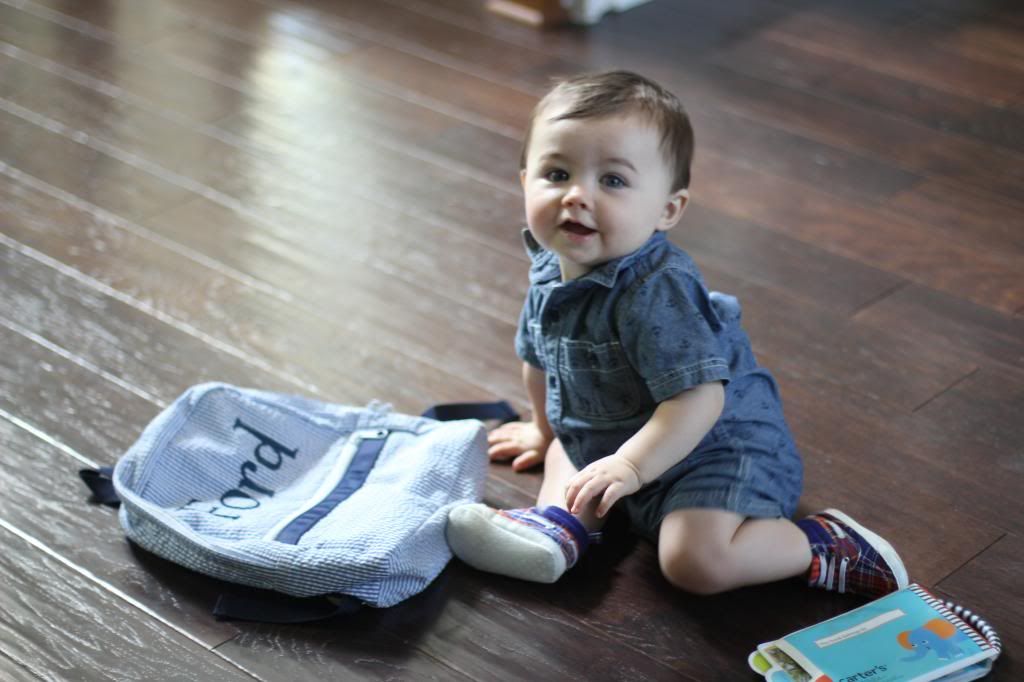 This seersucker mini backpack is the bee's knees y'all. It is tiny and so stinkin' cute! Ford still has a few years til school but I love having this backpack as a diaper bag alternative. Now that it is hot I pack sunscreen and water on walks so it's nice to put his backpack in the bottom of our stroller to keep things organized. Ford also goes to childcare at MOPS, the gym, and church and I can pack a quick bag for him. Once I can get him to sit still (which will probably be in 10 years...) I want to snap a picture of it on his back. I die!
Snacks mommy?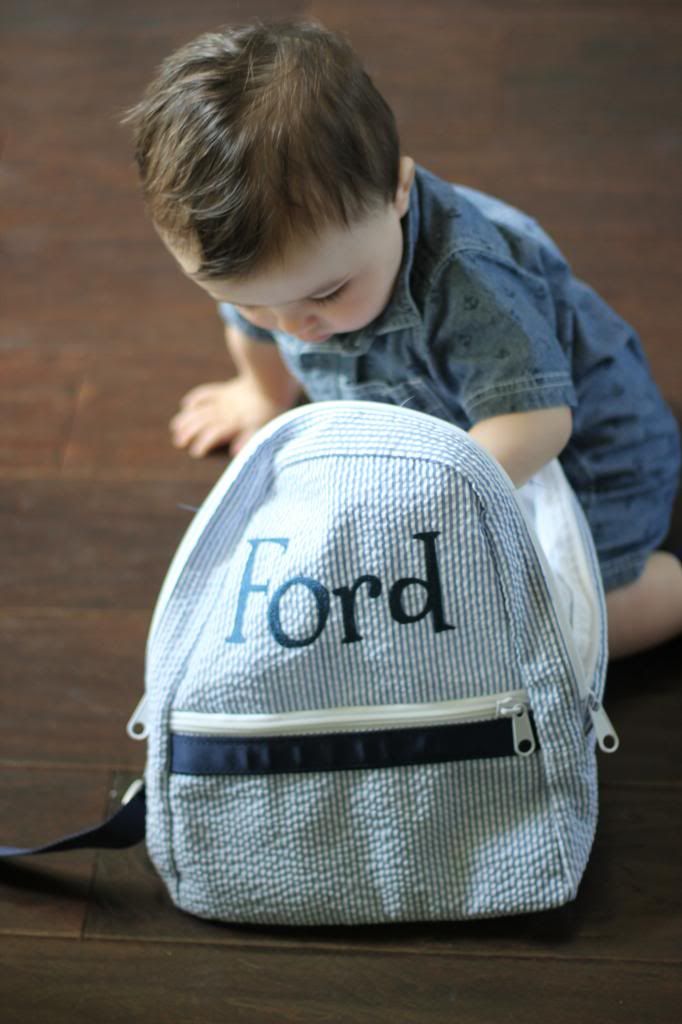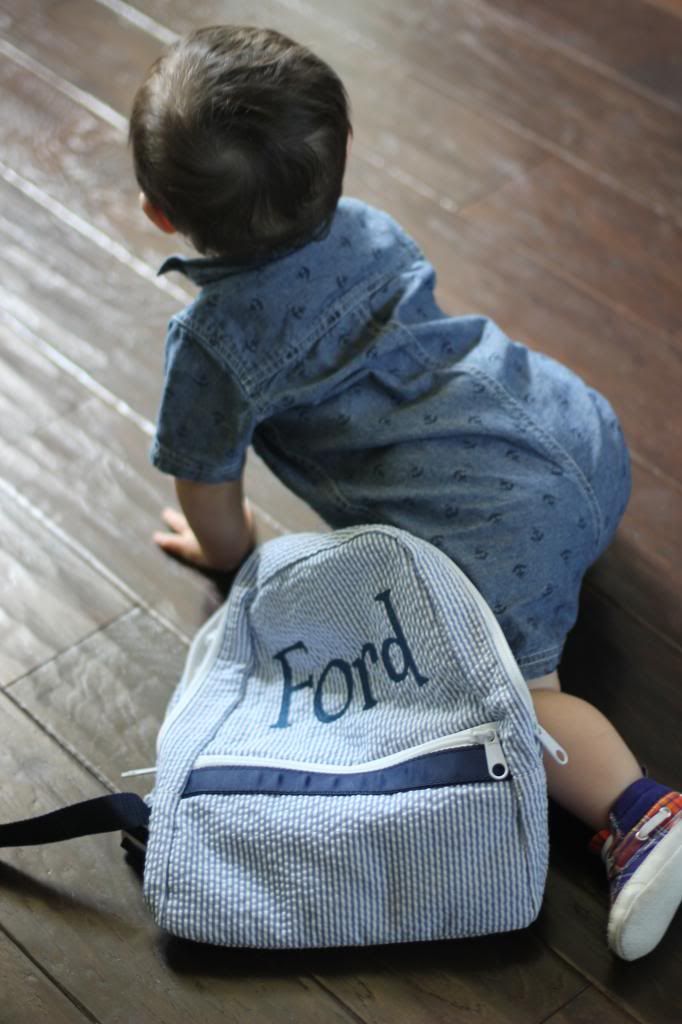 Children's Monogram Backpack
If you like what you see, head on over to Crystal Faye Boutique and get to shopping! Koozies, coolers, wind breakers, jewelry....you will find it all!
Shop//Facebook//Twitter//Instagram
Use the code Ruthie15 for 15% off your entire order in May and June!