Disclosure: I got this product as part of an advertorial.
Pretty much every night Jon is not traveling, we have game night. No we don't have a bunch of people over (although we do love that!), we set up shop in our living room, deck, or in our bed haha, and duke it out with our favorite games. Jon and I have always loved games. Any kind of games really. Sure we like cuddling up to a movie or Modern Family re runs but playing games while jamming out to Pandora is one of our favorite things to do together. We have healthy competition between the two of us and it allows us to remove other distractions (tv, phone, baby) and catch up. I'd say 5 out 7 nights together, we play games. You may be wondering what games we play because most games require at least 3-4 players but we've found ways to make any game 2 player.
Jon prefers more strategic games (Risk, Monopoly) which I am not patient enough for whereas I prefer fast paced, category, fun games (charades, Scattegories, Taboo). We have games stowed upstairs, downstairs, and in our room... we can't wait until Ford can get in on the fun!
Here are some of our favorite games to play.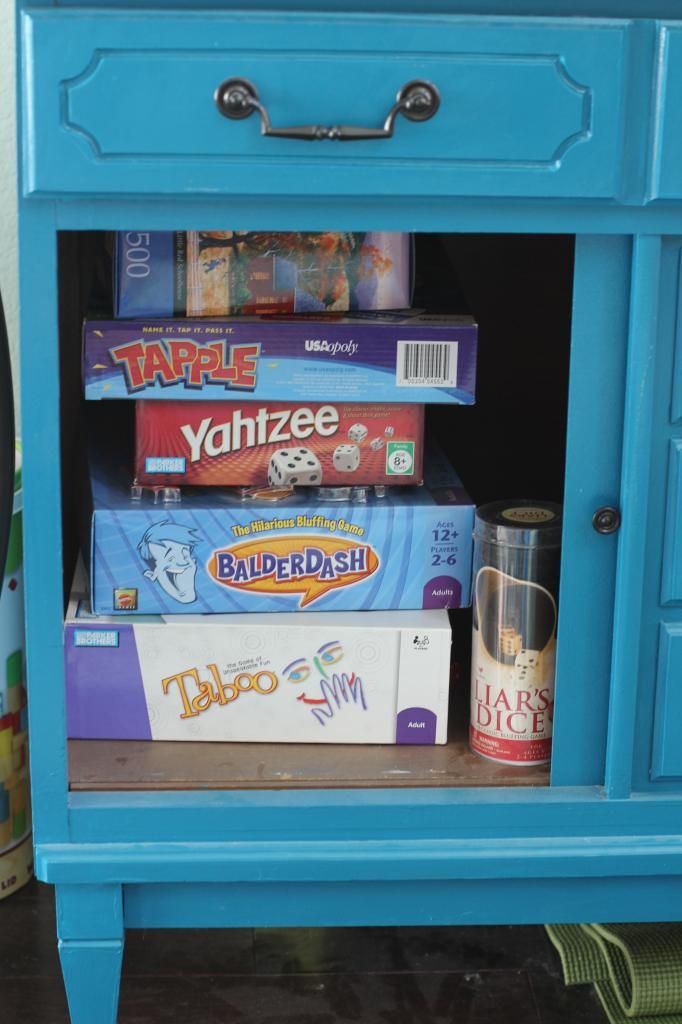 The nurses laughed when we brought Yahtzee to the hospital for my induction...we may not have played it while I was laboring but we got in a good amount of games those first few weeks home. Banana Grams isn't pictured but it is the perfect game that balances our preferences....Jon can use his engineer brain to use all his tiles and I can come up with crazy/funny words.
If you follow me on Instagram, you've probably seen our all time favorite game, Marbles, make an appearance. Made by my almost 85 year old grandfather, it is basically like the game Sorry, but with cards and big marbles. We LOVE it. This is the game we play almost every night and our family hates it because we love analyzing the game, strategies, why a certain person won, etc. Because we play so often, my family doesn't like to play with us because we tend to smoke them :).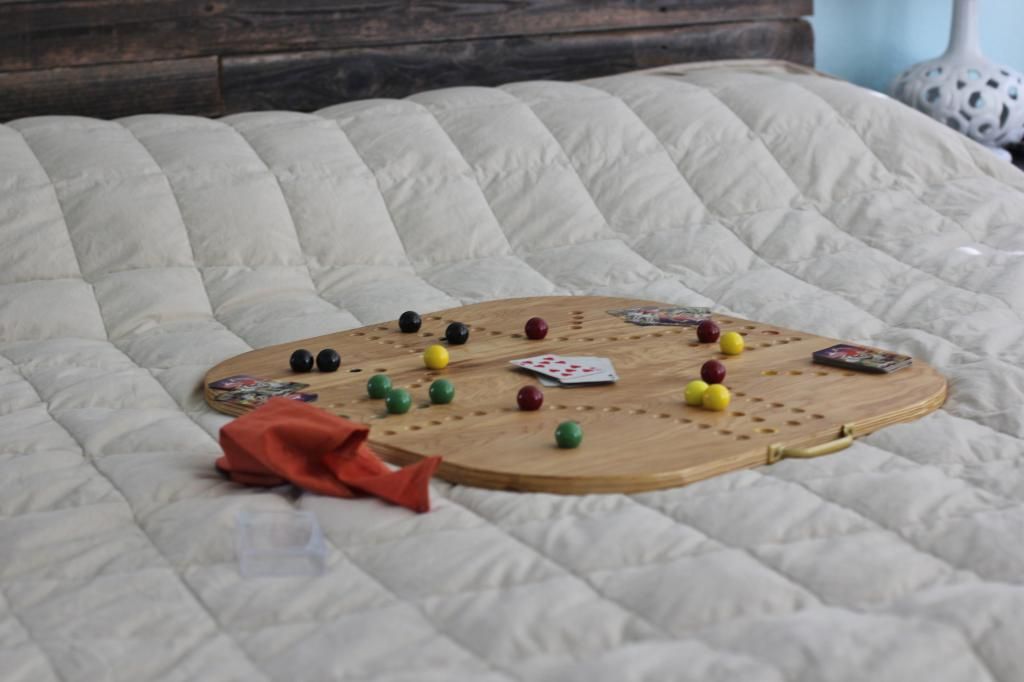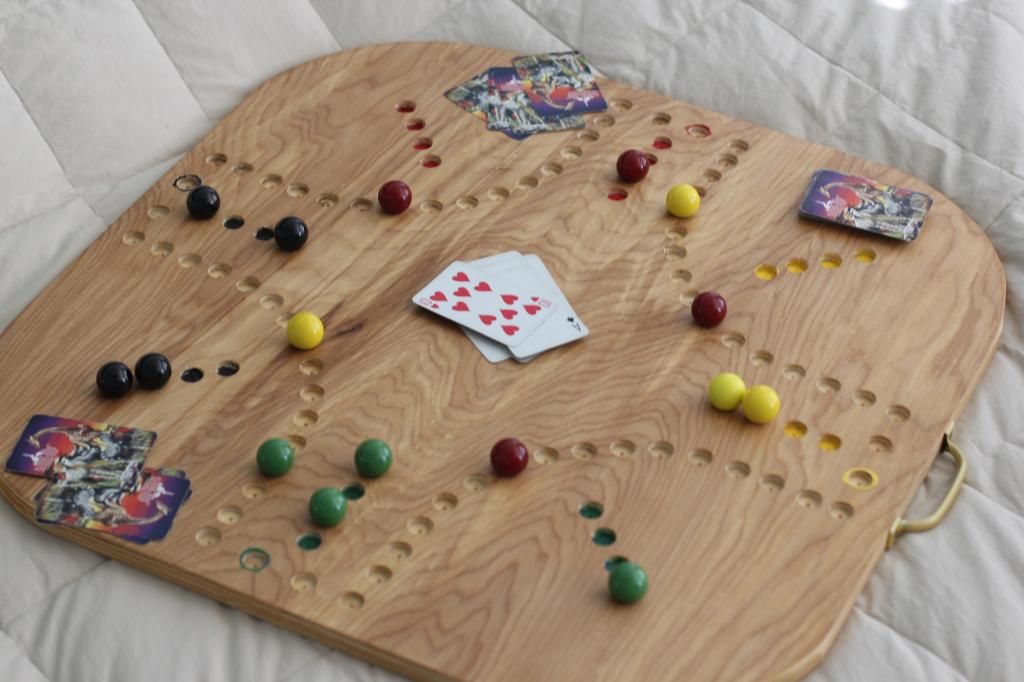 One of my favorite games lately is Tapple!! It's fast paced and good for 2 people or a crowd. You choose a category and go around and call out things in that category starting with certain letters of the ABC...while being timed. Last week our categories were: cars, baby things, Ford stuff.... the possibilities are endless! I love fighting the clock and it's hilarious to see what people come up with.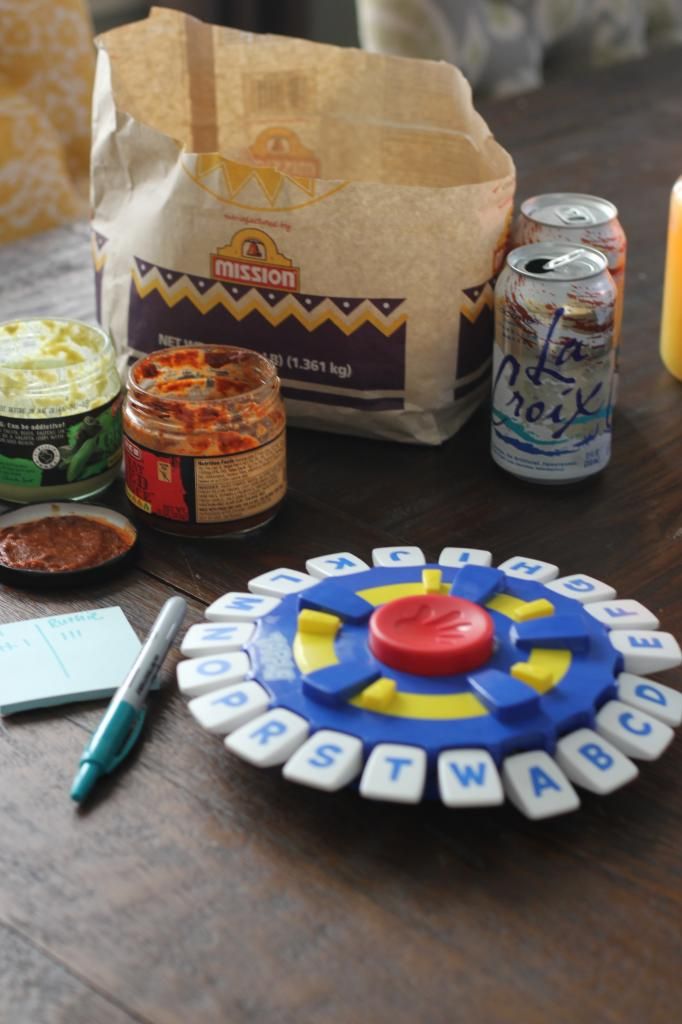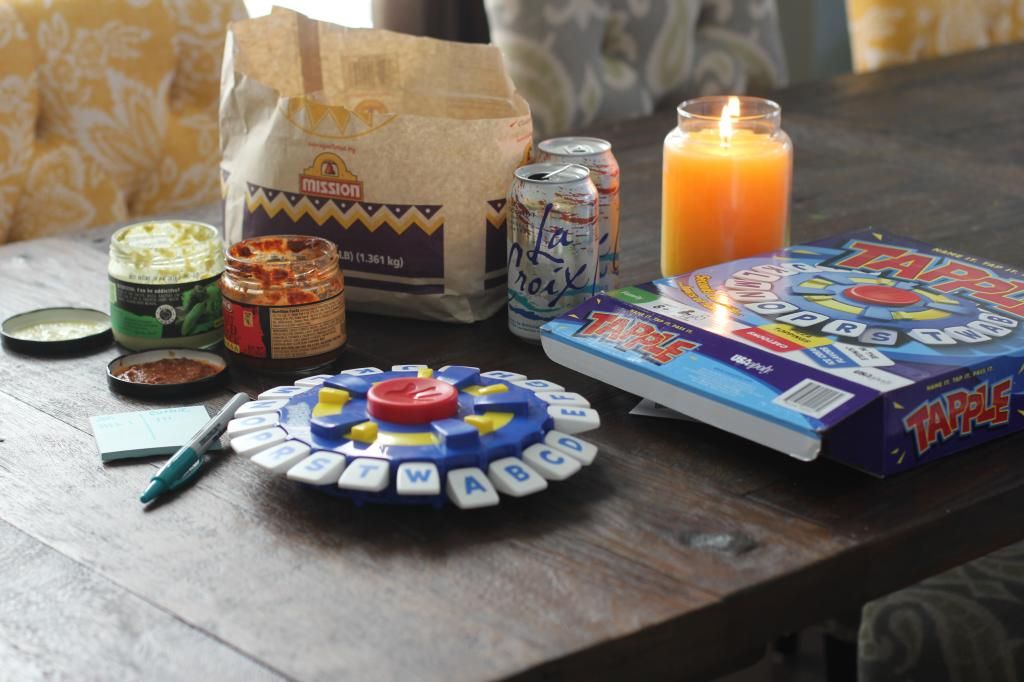 People sometimes ask me why Ford goes to bed so early (most nights at 7pm, but sometimes 7:30pm) and it's easy for me to answer. I rarely feel disconnected from my husband. We get plenty of time together, alone, without Ford, having home date nights. It is so important that I nurture my marriage because if Jon and I aren't connecting then it overflows into my role as a mother. I am frustrated, quick to anger.... all things that are an easy fix for me. Time with my husband is so important and I don't mind being up at 6am with Ford because it's worth it! We had friends tell us last weekend that they started playing games together once their baby went down for bed after getting the idea from us. Game night is good for the soul!
Giveaway
Today you have the chance to win your very own Tapple! Enter below!
I received one or more of the products mentioned above for free using Tomoson.com. Regardless, I only recommend products or services I use personally and believe will be good for my readers.