Disclosure: I got this product as part of an advertorial.
You may have clicked on this post expecting to get juicy gossip or deep dark secrets of mine so I am sorry to disappoint you but this post will be juicy! I unpacked our new Big Boss Power Juicer yesterday trying not to be overwhelmed because I know nothing about juicing. Juicing is so "in" right now and we've officially jumped on the band wagon. Not an hour goes by that I don't see someone post a beautiful edited photo of a green juice drink in a cutesy mason jar with a chevron paper straw popped in it and to be honest, it grosses me out. Kale, spinach, cucumber, parsley?! Why the heck would I ever want to drink those things. Food and drink is all about taste and experience for me so I don't know if I could stomach anything down for health purposes.
But now I know a little something about juicing. And by little I mean 24 hours of scrolling through Pinterest and reading the manual that came with my juicer. Bear with me.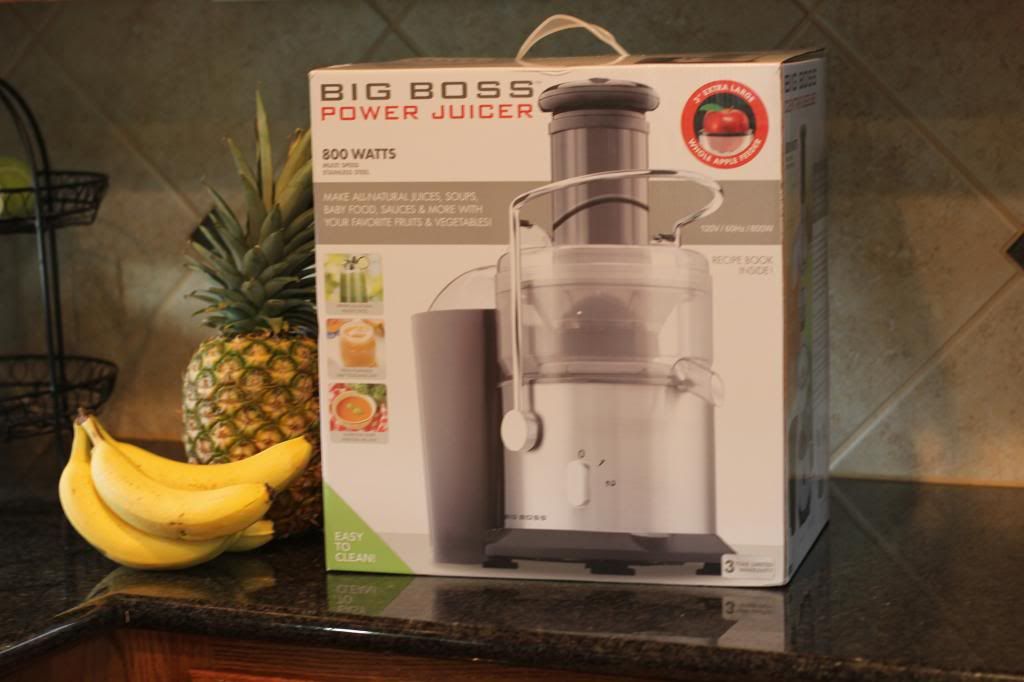 Apple juice seems to be what everyone thinks kids drink but I've never had plans of giving any sort of juice to Ford. Store bought juice is so high in sugar with little nutritional value, what's the point? I do, however, want to feed my son (and family) wholesome, healthy foods. Juicing will allow me to sneak in certain veggies he may otherwise not touch... although right now he eats anything, ha! Since Ford was always a fan of apple and carrot purees when we did baby food, I started simple and made us an apple carrot juice for breakfast.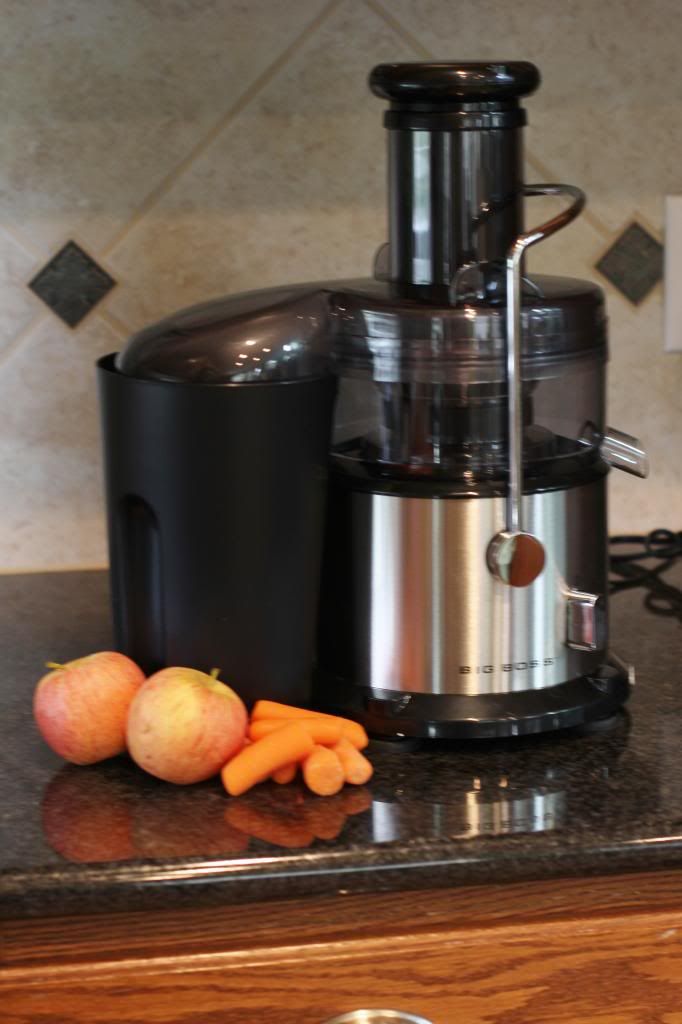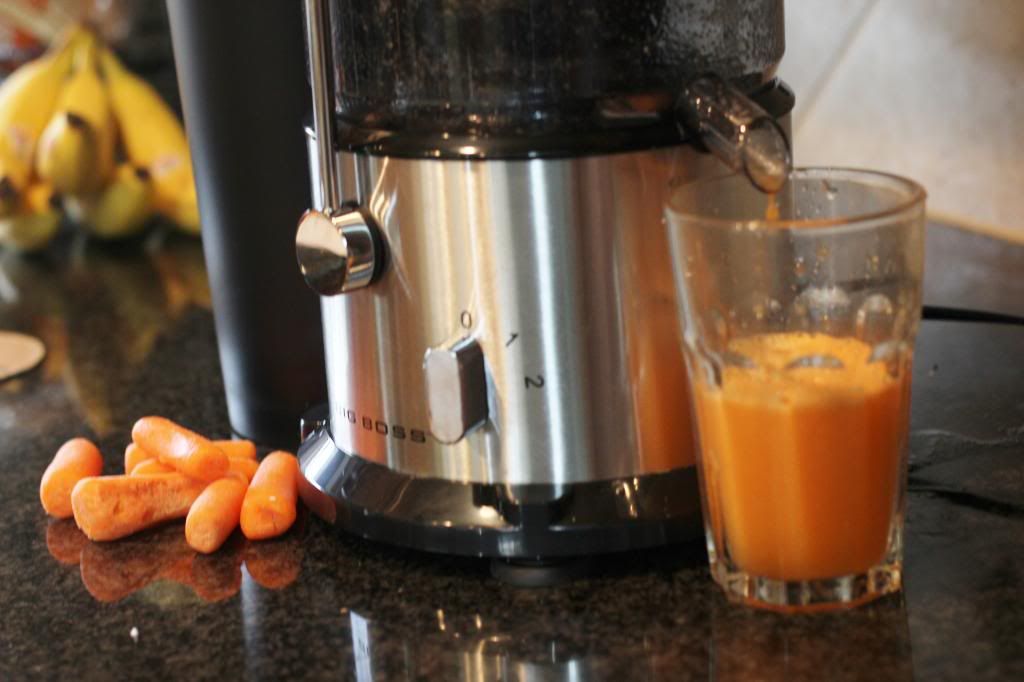 I was nervous I was going to have to go buy tons of extra produce but I used what I had on hand and was very pleased with my results! I couldn't believe that I didn't have to peel and core the apples, they went right into the juicer whole. Our juice ended up smooth and free of seeds and pulpy skin. It couldn't be any easier.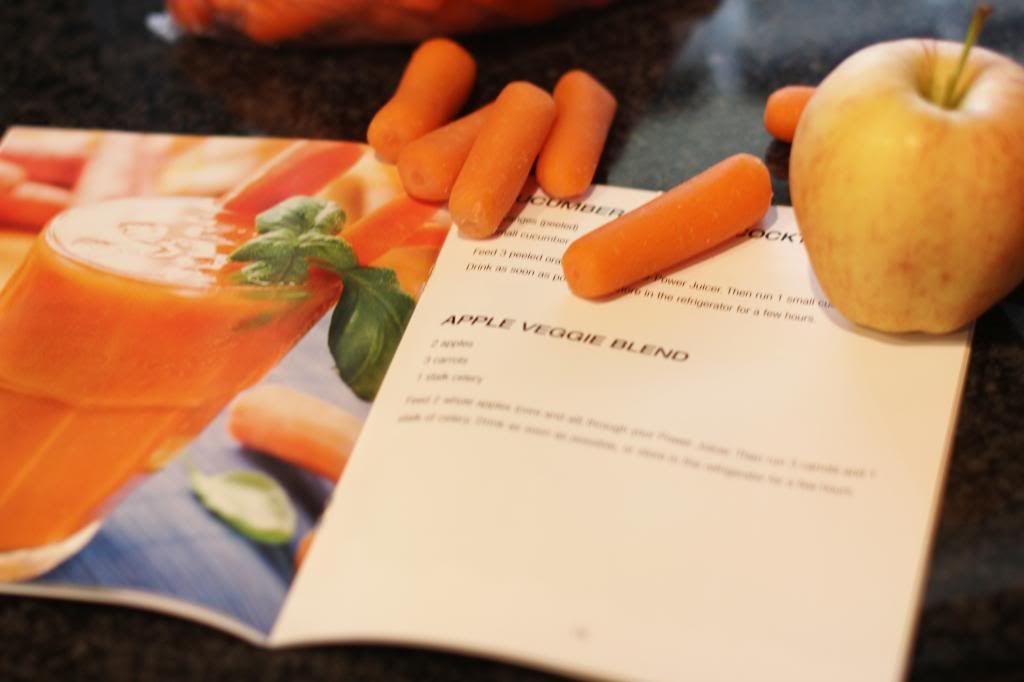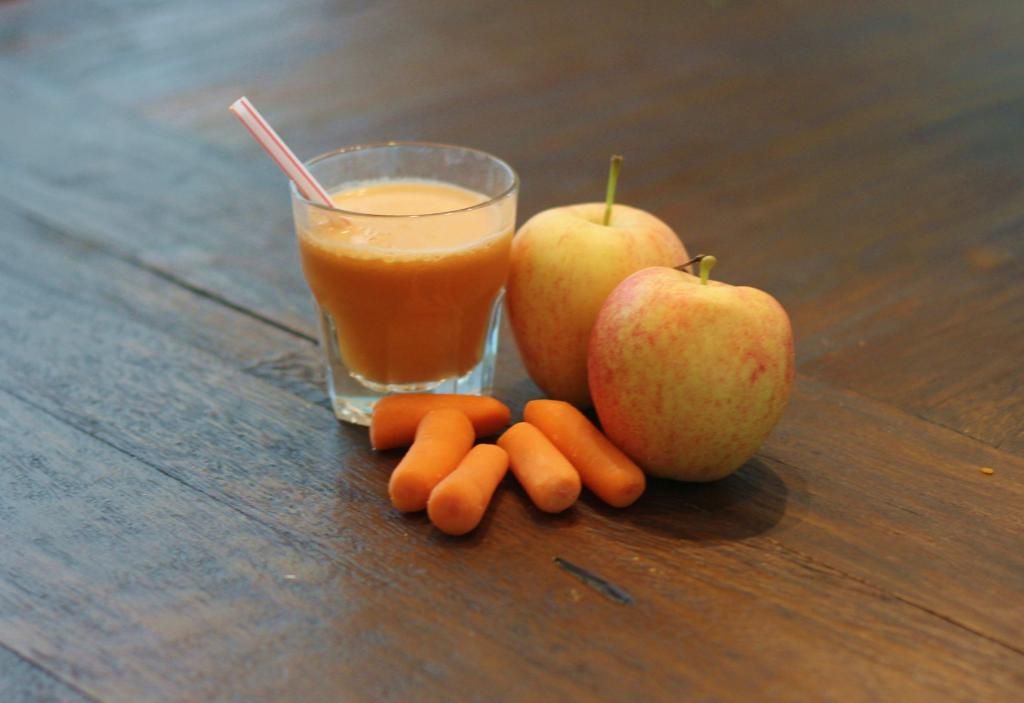 I set the cup of juice on the kitchen floor and someone was very interested and crawled right over. Ford new exactly what to do with the straw and sucked it right up. I love knowing exactly what he is drinking!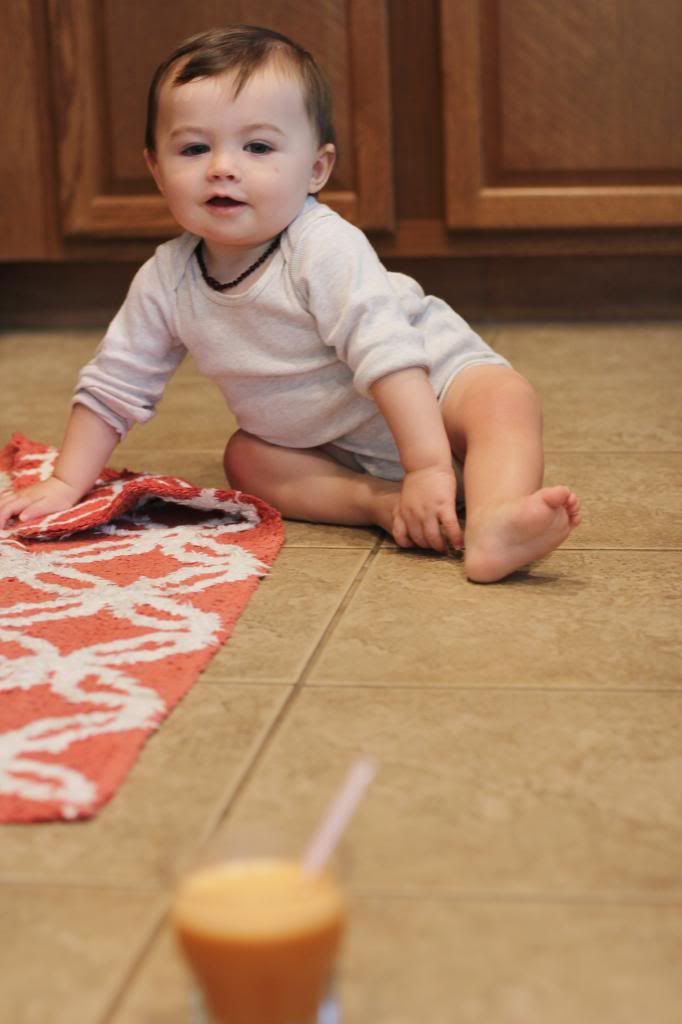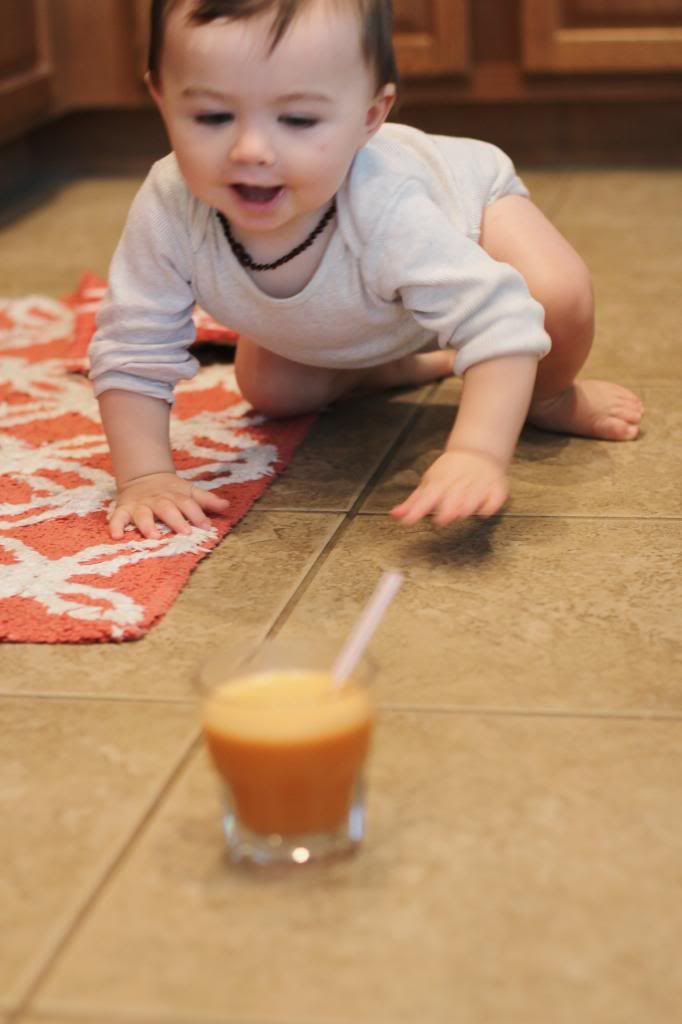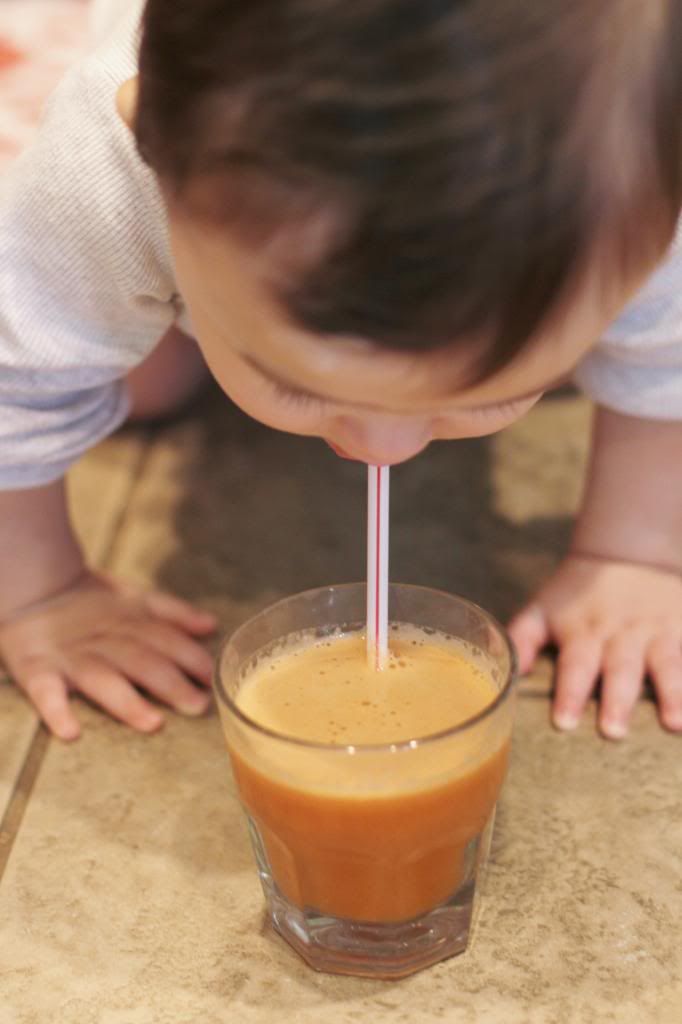 The Big Boss Power Juicer can be used not only for juicing fruits and vegetables but making sauces, baby food, soups, and more. It comes apart quickly and is SO easy to clean. I never knew juicing could be so easy! I look forward to experimenting and would love any tips, tricks, recipes, recommendations!
Find Big Boss Kitchen Products
Website//Pinterest//Facebook
I received one or more of the products mentioned above for free using Tomoson.com. Regardless, I only recommend products or services I use personally and believe will be good for my readers.