Buying gifts for moms to be and new moms can be a daunting task. There are so many new and awesome products on the market and although I prefer to stick to a registry, I also like buying products for mamas that they maybe wouldn't normally buy for themselves, or just haven't heard of before. Boxes and product subscriptions seem to be popping everywhere these days and the pregnancy.baby industry did not go unnoticed. Baby Bump Bundle provides curated care packages featuring handpicked products specifically selected for pregnant mamas at each stage of pregnancy
(1st, 2nd, and 3rd trimesters)
, babies, nursing moms, and fitness inspired mamas. These bundles make such great gifts! You can order one, two, or all three bundles delivered throughout the 9 months of pregnancy.
Nuroo Nursing Scarf- soft and gorgeous nursing cover than can be worn as an infinity scarf or shawl. Ford and I are working towards weaning but I can't wait to hang onto this for baby #2 (and no this is not a pregnancy announcement!)
Chic Mamma teething necklace- Ford just got his top 2 teeth and has been putting everything into his mouth so this pretty necklace is perfect for mama to wear and baby to enjoy and soothe teething pain. I can say "where are mama's pretties" and he smiles big and grabs it and puts it right in his mouth.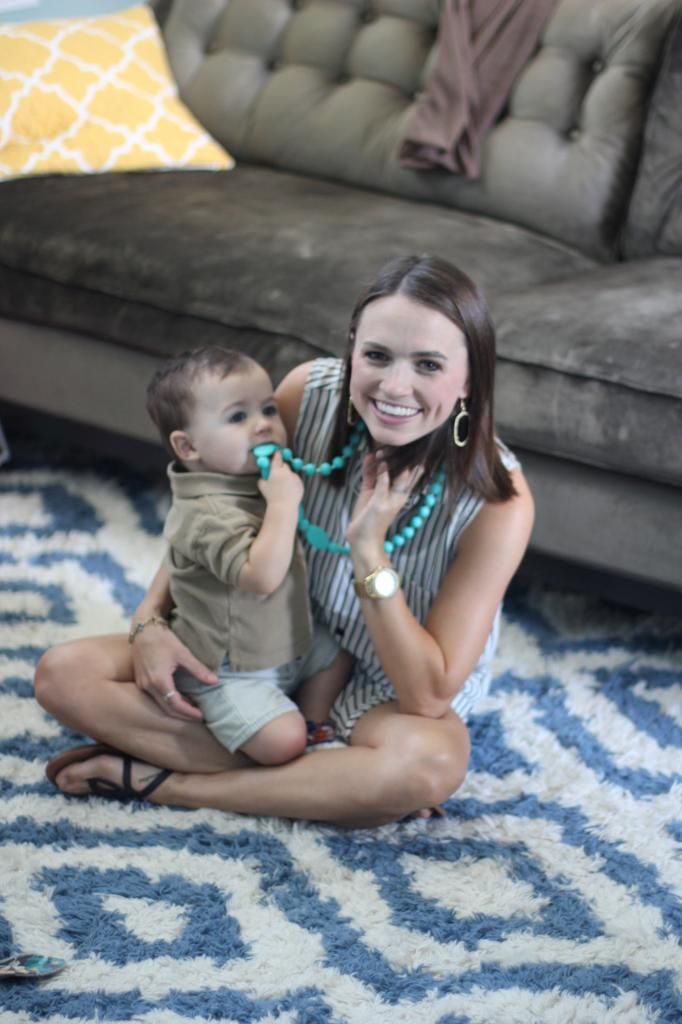 Earth Mama Angel Baby Shampoo- Lavender is one of my favorite scents and essential oils to rub on Ford before bedtime. This shampoo doubles as body wash and isn't harsh on sensitive baby skin (my niece has Eczema and it was gentle for her skin). I also loved using the Earth Mama nipple butter for that early breastfeeding pain!
Baby Pibu sunscreen- Ford and I are at the pool at least 4-5 times a week and sunscreen is a must! I love that Baby Pibu is chemical and fragrance free so I don't feel like I need to scrub him down after every swim to get that strong sunscreen smell off.
Popular products in Bundles include: monthly onesie stickers, swaddle blankets, cute pacis, and other fun essentials! You can also purchase all items ala carte here.
Visit Baby Bump Bundle to learn more.
Giveaway
Today one lucky lady will win a Chic Mammas necklace and NuRoo Nursing Scarf!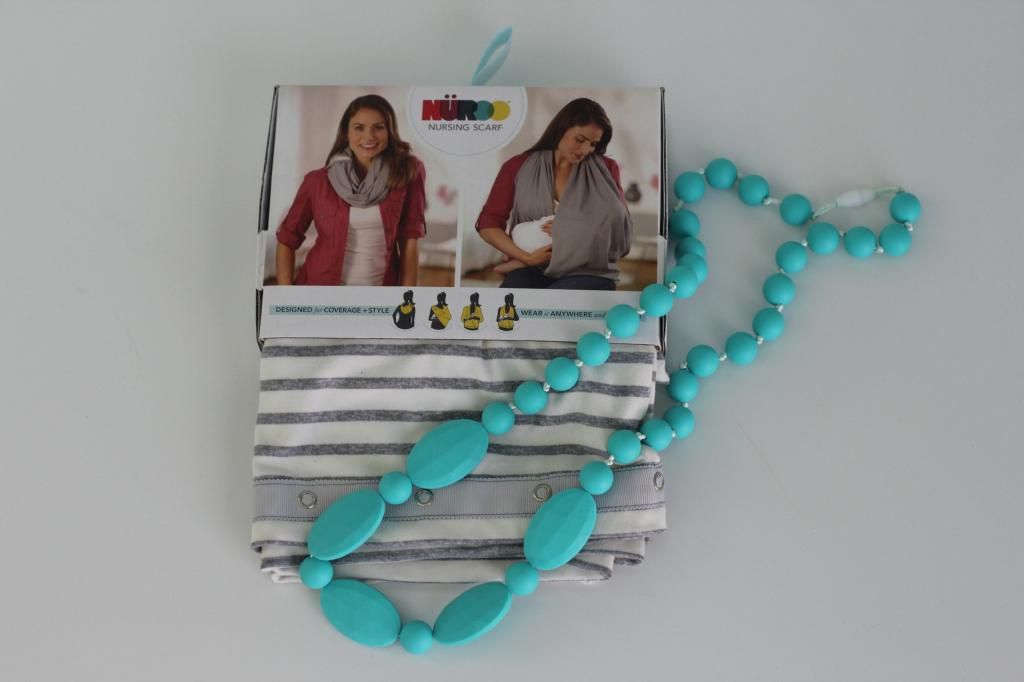 a Rafflecopter giveaway