I've read that this is totally normal but Ford is getting to be quite the picky eater these days. The other day I tried to feed him some leftover cheesy mashed potatoes I was eating and he turned up his nose. Oh! He also turned his nose up to mac and cheese....who is this kid?! I love that I don't have to worry about purees and baby foods when we are out and about but it's tough to know if he will eat what we eat when we are out. To be safe, I've been packing meals for him when we go out to eat but I am hoping this pickiness is just a temporary phase. I've been stuck in situations where I assumed he would munch on my meal but instead ate 3 fruit pouches, goldfish, and Nilla wafers for lunch because it was all I had in my diaper bag, #GoodMom.
I got this adorable lunchbox from Jane.com because all 11 month olds need monogrammed chevron lunch tote, right? I wanted to be able to keep cold foods separate from stinky diapers in my diaper bag and I wanted to carry something cute. Wah la.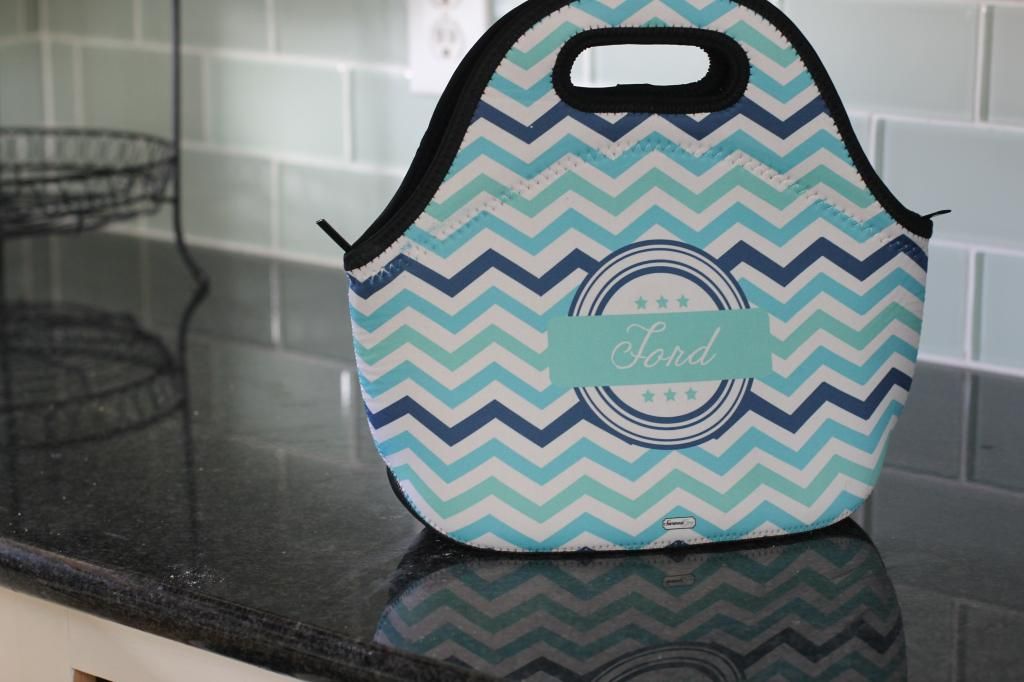 The Ford essentials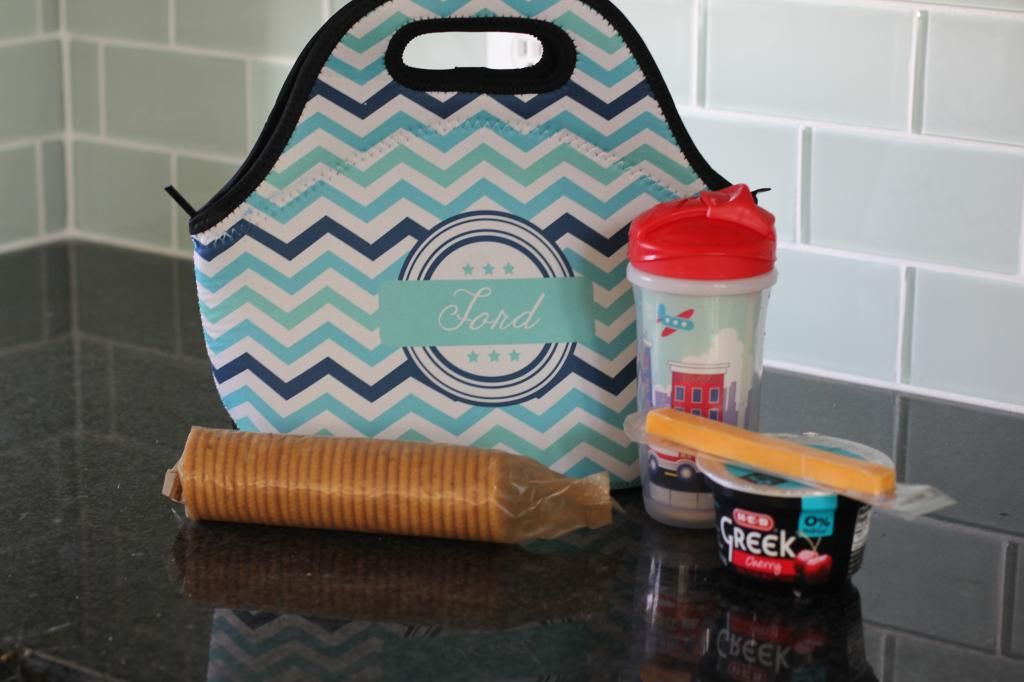 If all else fails, I know Ford always goes nuts when I pull out the Greek Yogurt
(I have to do it at the end of the meal because he wouldn't ever stop unless I made him!)

, cheese sticks, and cottage cheese. Dude loves his dairy, just like his dad. Now that Ford drinks whole milk as opposed to nursing, I have to bring it with me wherever I go and this lunchbox allows me to pop in an ice pack to keep our insulated sippy cups cold.
I set the lunchbox down next to Ford for a photo and he found the crackers..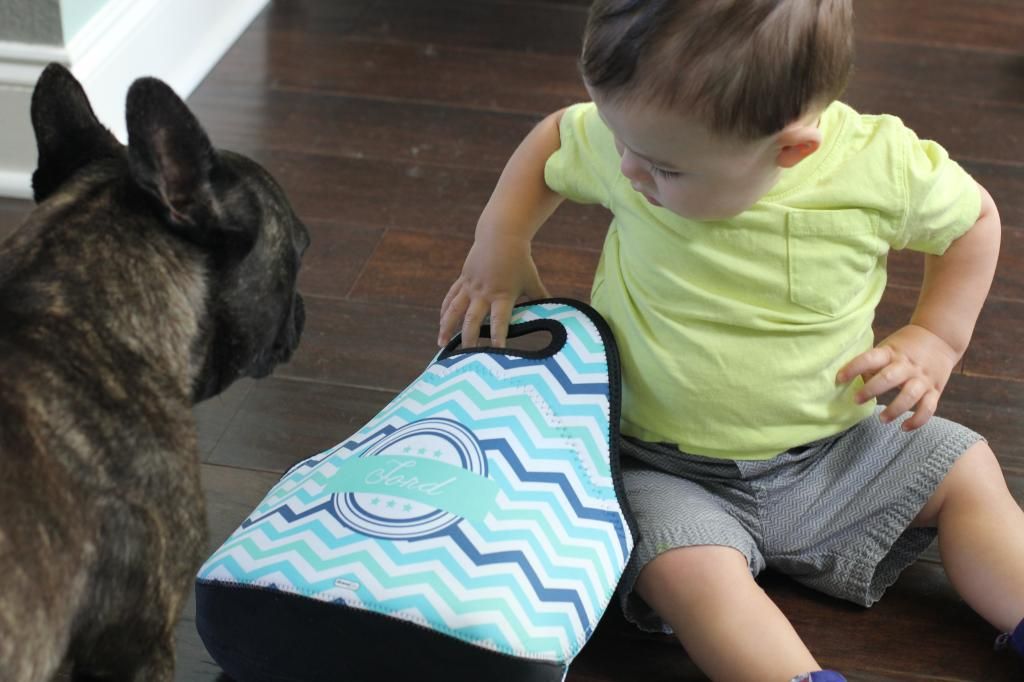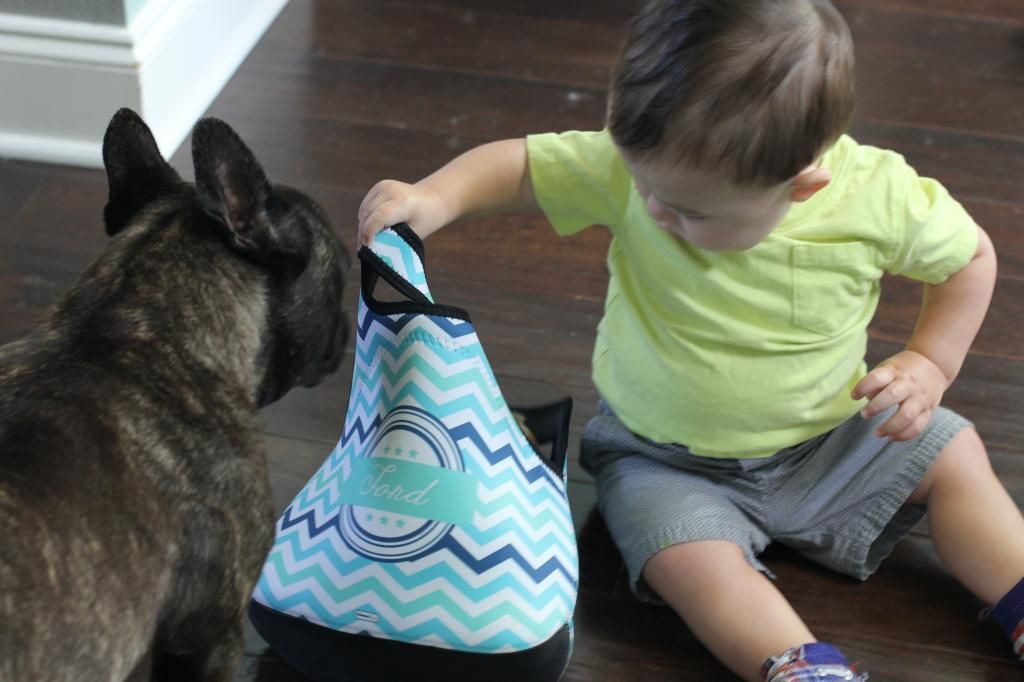 Do any of you seasoned toddler mamas have advice for picky eaters? Ford eats a lot and I hate to fill him up with carbs. Help!
Visit Jane.com for daily deals on fashion, home, baby, and other fun products!
....you will get addicted

!