Today I am going to talk about an addiction I have. It's not the best habit but it could be worse. Here's the scoop. I can stuff myself silly at dinner (I am talking about chips and queso, enchiladas, guacamole, rice, beans) and have to unbutton my jeans....yet there is always room for dessert. I HAVE to cleanse my pallet with something sweet and it better be chocolate (why waste your time with fruit and vanilla flavored sweets). Jon and I are the gluttons that pig out at Brazilian steakhouses and order dessert. A mini Reeses cup or a bowl of froyo, it just has to be something.
Because scarfing down sugary treats every night isn't the best for your waistline, I have been trying to find alternatives to feed my addiction. Enter the Swirlio. Turn frozen fruit into delicious and healthy homemade desserts and sorbets.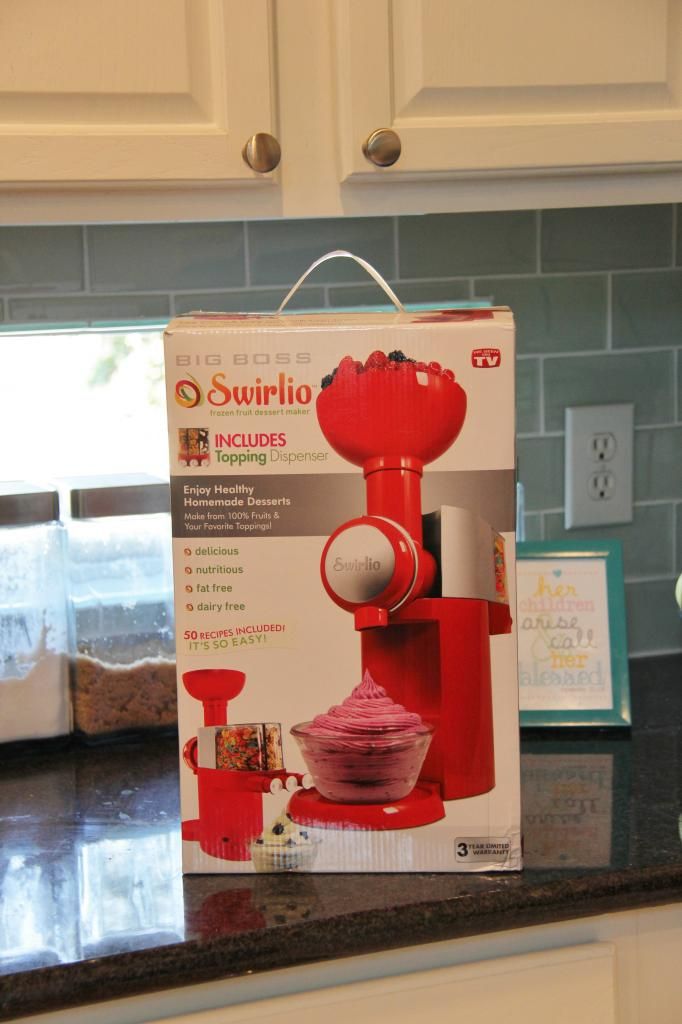 I keep a big bag of frozen fruit from Costco for Ford to gnaw on when he is teething and we always have an abundance of bananas in the freezer. I loved thumbing through the recipe book and finding the page that spoke to my inner glutton...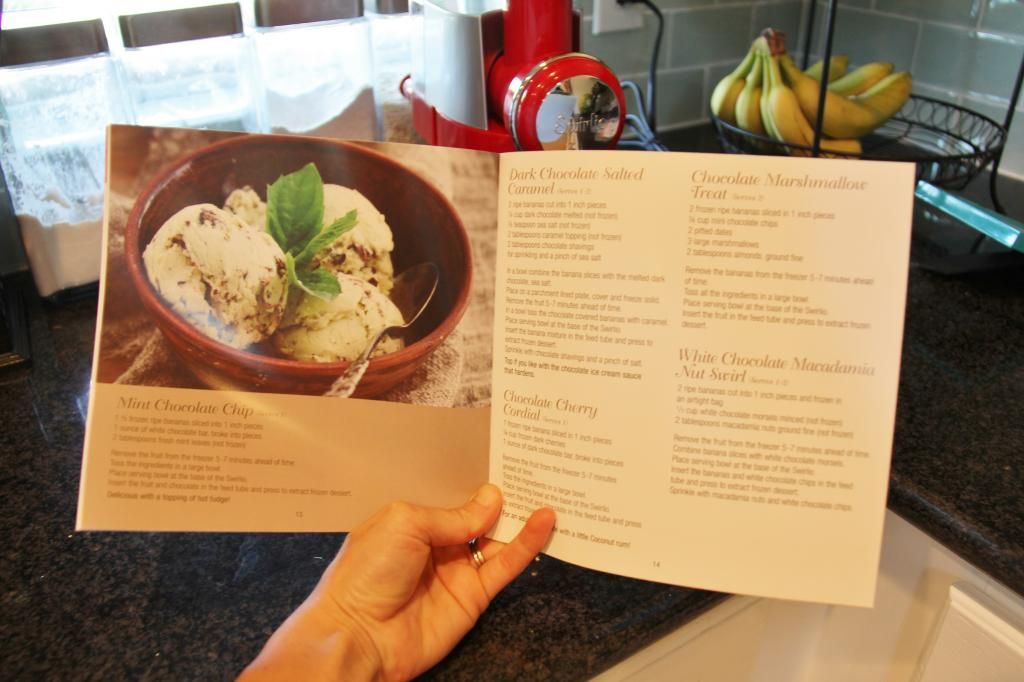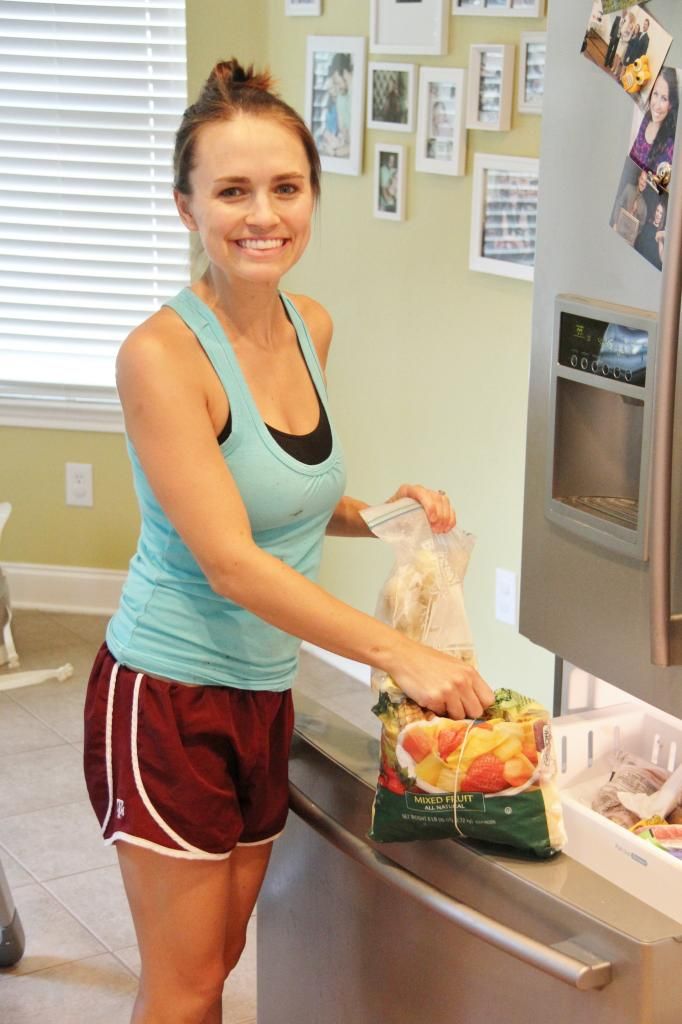 Jon and I experimented with one of our favorite spreads...Nutella (this is organic Nutella but it is the same delicious chocolately goodness)...and frozen bananas and I can't even tell y'all how good it was! Granted I did put a TON of Nutella so it balanced out the healthiness of the bananas but I didn't feel guilty for eating a giant bowl of "ice cream".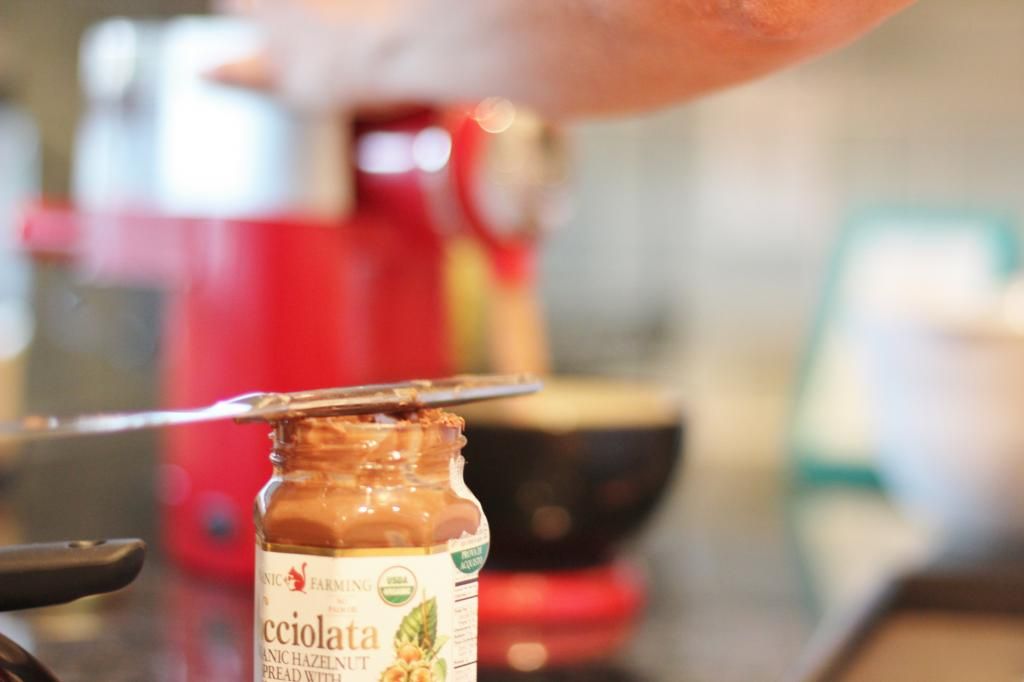 We even took a riveting video!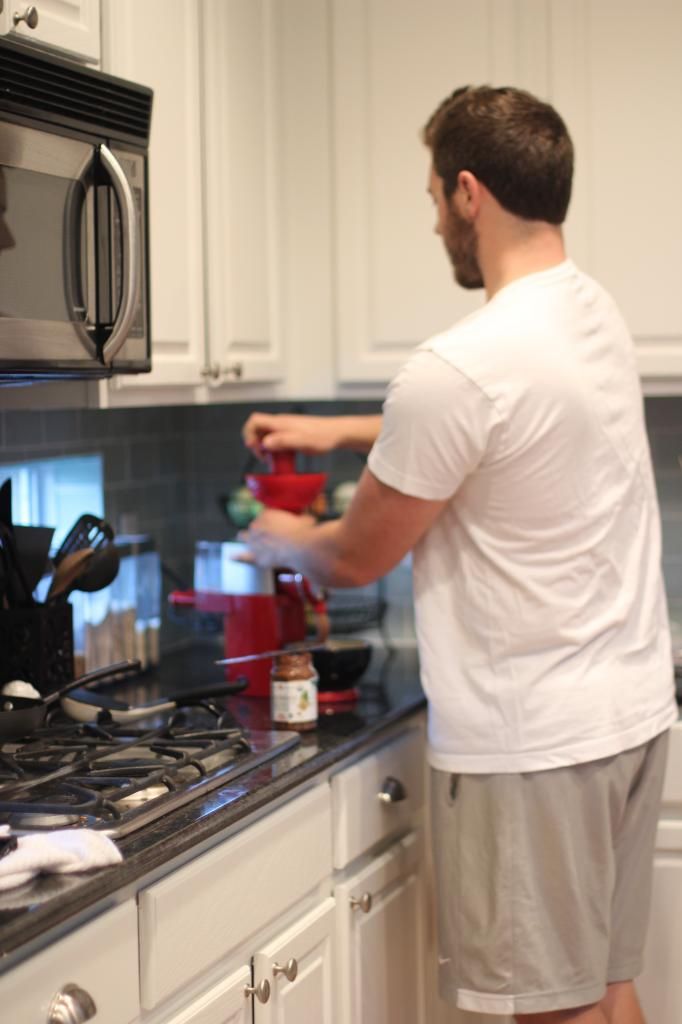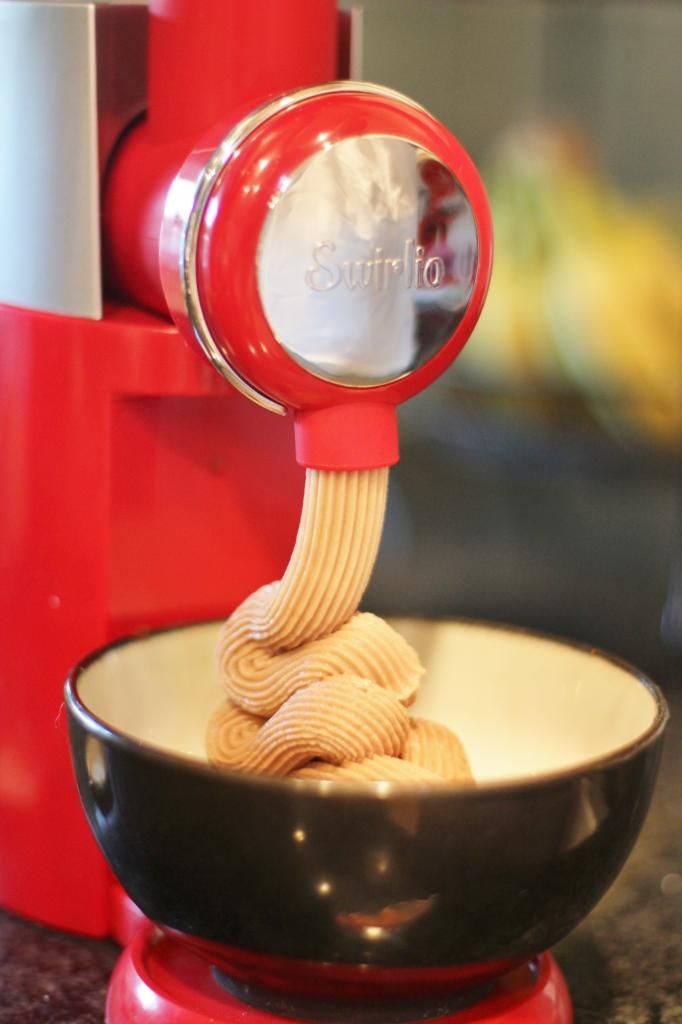 We can't wait to experiment with other fruits and spreads and toppings!
Buy your own Swirlio!
Find other Big Boss Kitchen products
Website.Facebook.Twitter. Pinterest