These days my alarm clock goes off anywhere between 6-6:30am... and by alarm clock I mean Ford. He's like his mama who thrives on rising early. We like to get our day started and get things done! I bring him downstairs to snuggle on the couch while he drinks his milk cup and after a quick diaper change, we are usually out on our morning walk. Ford munches on Cheerios while we walk and by the time we get back home, he is starving for a solid breakfast. Breakfast is Ford's best meal. He usually eats more than me and I can pack him full of protein from eggs, yogurt, and milk. To make things easier in the morning
(and to fend off my hungry and grunting baby)
, I've been making and freezing breakfast tacos so I can grab them from the freezer, pop them in the microwave, and we are eating a delicious and nutritious breakfast in seconds.
If you've made any of my recipes
(or know my husband at all)
, you know we aren't vegetarians. Sure, we are animal lovers through and through but we also love eating them. Ford is a growing toddler boy and my goal is to feed him well. I struggle with protein options that don't require me to make a whole chicken or whole pound of ground meat so I have been a huge fan of MorningStar Farms products for not only our growing boy, but for me and Jon! I love breakfast sausage... oh do I love it... but it is loaded with fat
(sausage grease sure does make the best gravy mmm mmm)
. In this batch of breakfast tacos, I made half with precooked bacon bits I keep in the fridge and the other half with MorningStar Farms Original Veggie Sausage. There is 77% less fat that regular pork sausage and 10g of protein per patty! So if I scramble 2 eggs and eat 2 Veggie Sausages, I've already had more than 30 grams of protein at breakfast. Jon is a happy guy!
So back to breakfast tacos.
All you need is tortillas, eggs, cheese, and the breakfast meat of your choice. To package and freeze the tacos you'll need small sheets of aluminum foil and a freezer bag. Scramble your eggs, cook your meat, fill your tacos, and roll up in foil. Place in a freezer bag, pop in freezer, and wah-la. Breakfast for a week!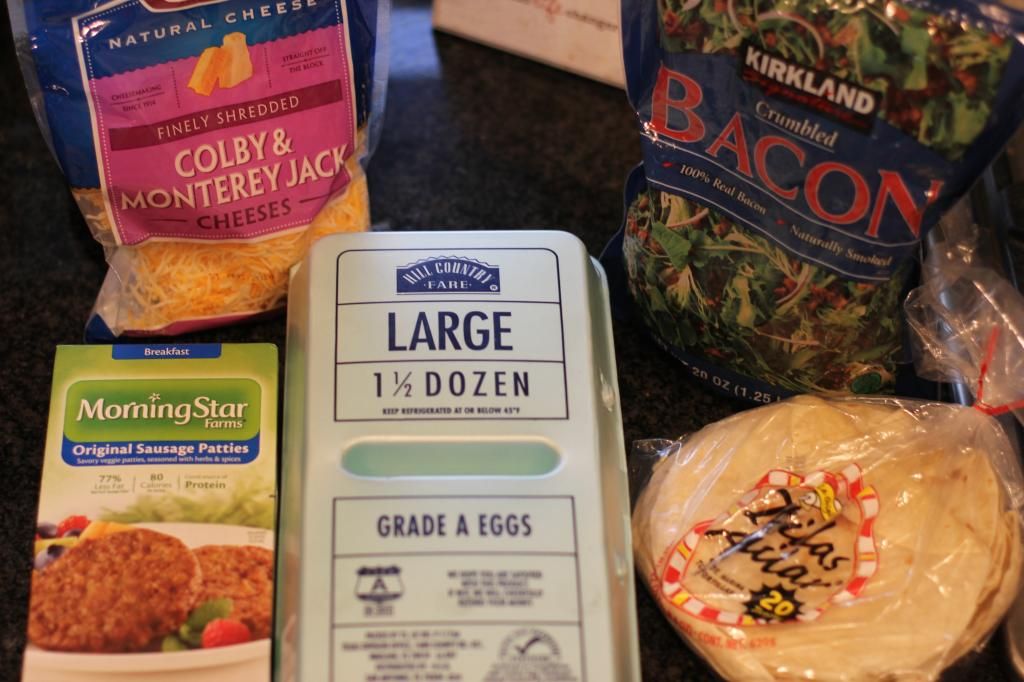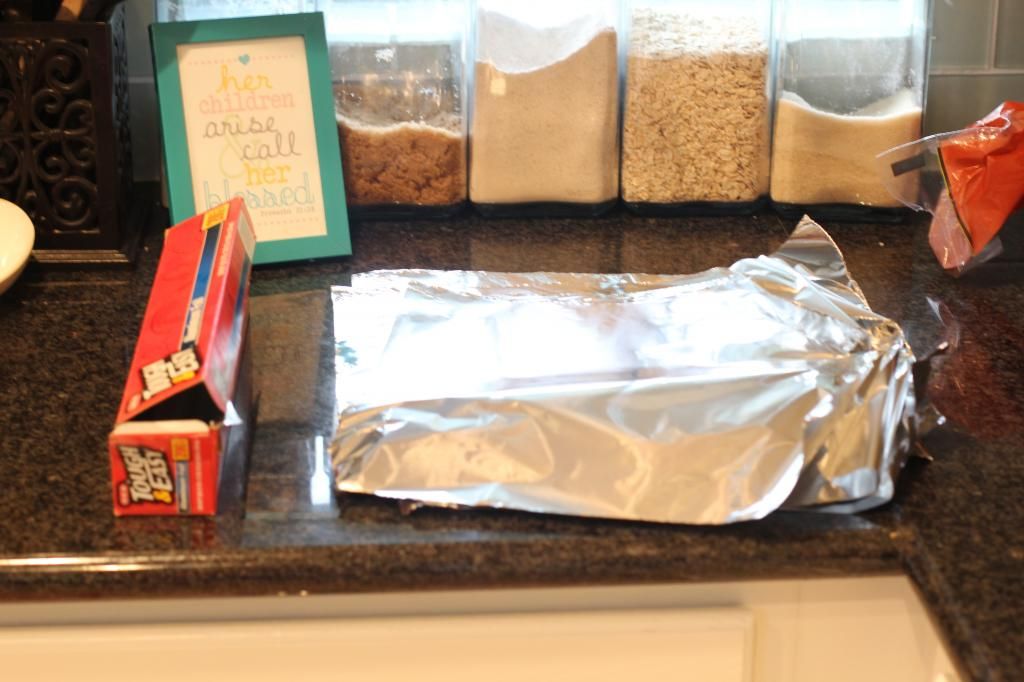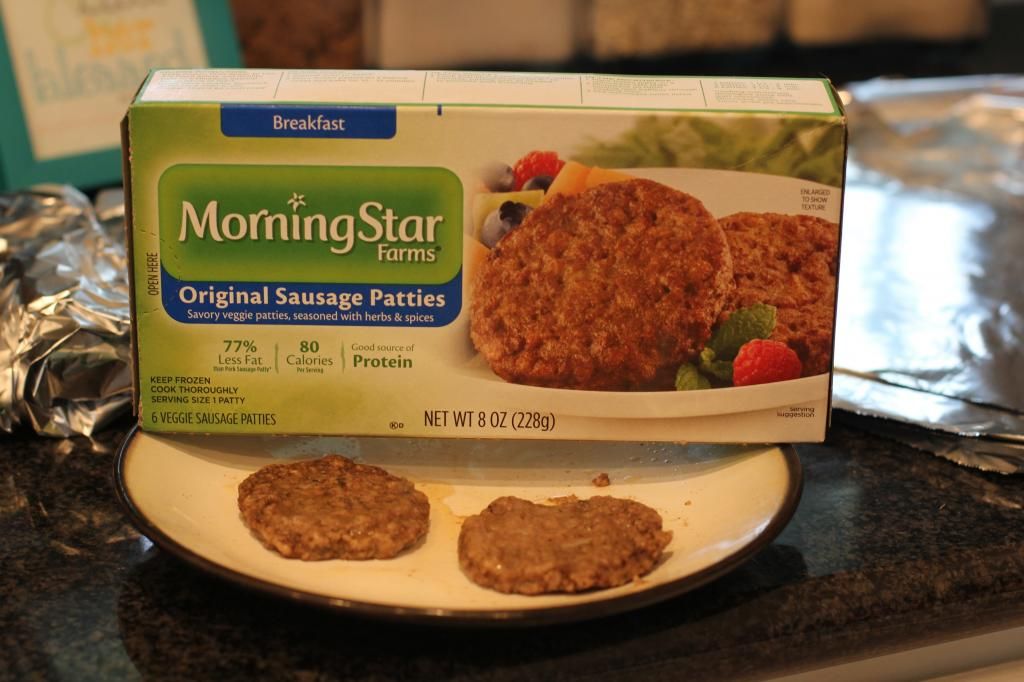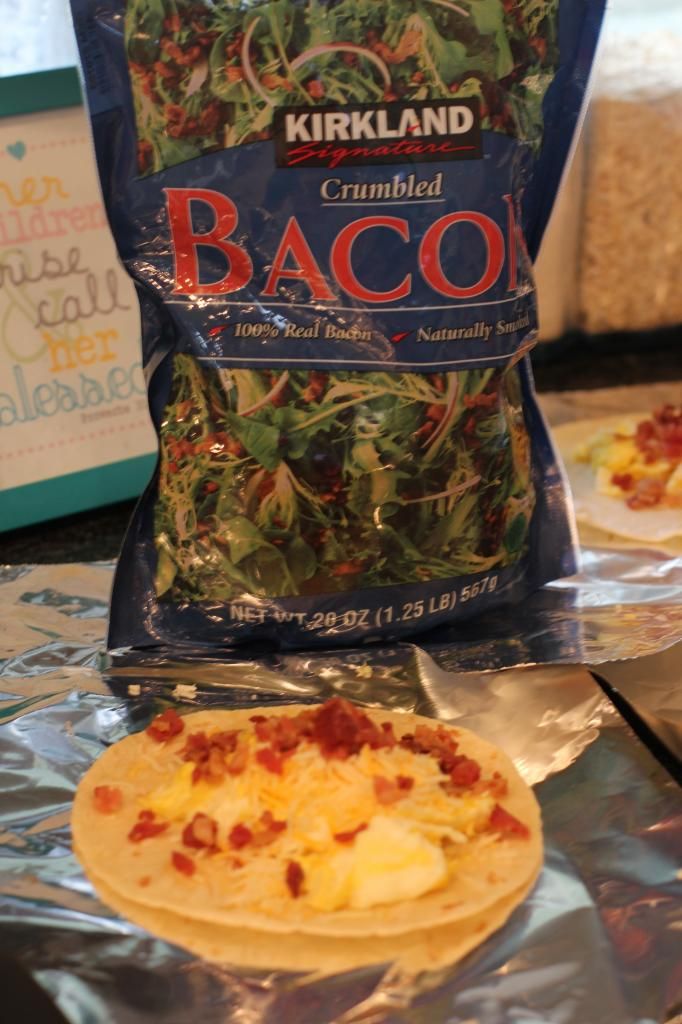 B for Bacon, S for Sausage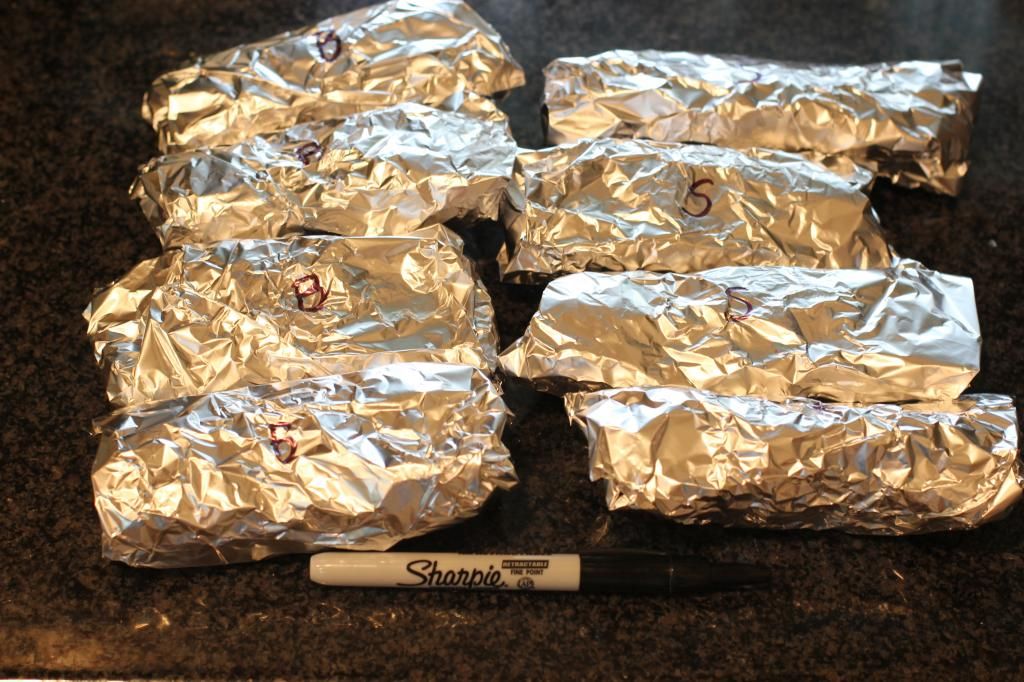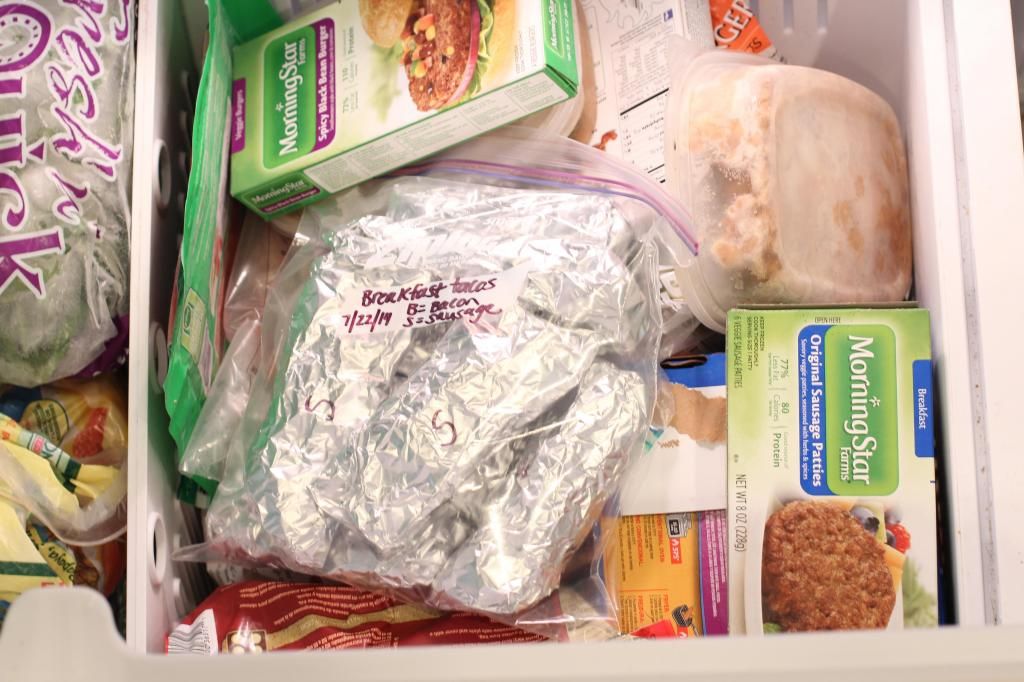 Jon has also come on board with my recent love for MorningStar Farms products because they are quick, easy, and delicious ways to get protein! Jon works from home when he's not traveling so I usually make him a lunch that he has to quickly scarf down between calls.
Top a MorningStar Spicy Black Bean Burger with melted Muenster and Sriracha and he is in heaven!
Sometimes you have to go beyond chicken, beef, and fish to give your taste buds some love. MorningStar Farms makes it so easy to have a meatless meal (some families institute meatless Monday!) and they are always introducing new products with yummy flavors.
The newest products include Roasted Garlic & Quinoa Burger, Buffalo Chik Patties, Parmesan Garlic Wings, Mediterranean Chickpea Pizza and Baja Black Bean Pizza. With 30+ products and over 600 recipes, MorningStar Farms has something for everyone. You may be skeptical because their products are meat free, but I assure you this: I could eat Chik-fil-A day after day but MorningStar Farms Chik Patties kick butt!
Giveaway
For a chance to win a $100 Visa gift card, leave a comment telling me your favorite meat-free meal.
Sweepstakes Rules:
No duplicate comments.
You may receive (2) total entries by selecting from the following entry methods:
Leave a comment in response to the sweepstakes prompt on this post
Tweet (public message) about this promotion; including exactly the following unique term in your tweet message: "#SweepstakesEntry"; and leave the URL to that tweet in a comment on this post
Blog about this promotion, including a disclosure that you are receiving a sweepstakes entry in exchange for writing the blog post, and leave the URL to that post in a comment on this post
For those with no Twitter or blog, read the official rules to learn about an alternate form of entry.
This giveaway is open to US Residents age 18 or older. Winners will be selected via random draw, and will be notified by e-mail. The notification email will come directly from BlogHer via the sweeps@blogher email address. You will have 72 hours to respond; otherwise a new winner will be selected.
The Official Rules are available
here
.
This sweepstakes runs from 8/11-9/14/2014.
Be sure to visit the
MorningStar Farms brand page
on BlogHer.com where you can read other bloggers' posts!