We can all collectively agree that teething is no fun for baby or for mama. Sleepless nights, endless amounts of drool, and cranky behavior from your always happy baby. Tylenol, Advil, Orajel, teething tablets....nothing seems to comfort a teething baby as much as their mama's touch. Since babies, teething or not, seem to think any piece of jewelry their mama wears is meant for their mouths, why not benefit their little chompers by wearing something they can gnaw on while still looking stylish. Back in 2012 I shared with you all the gorgeous handmade cuff made by the ladies over at The Vintage Honeyshop and am so excited to share with you more of their delicious products!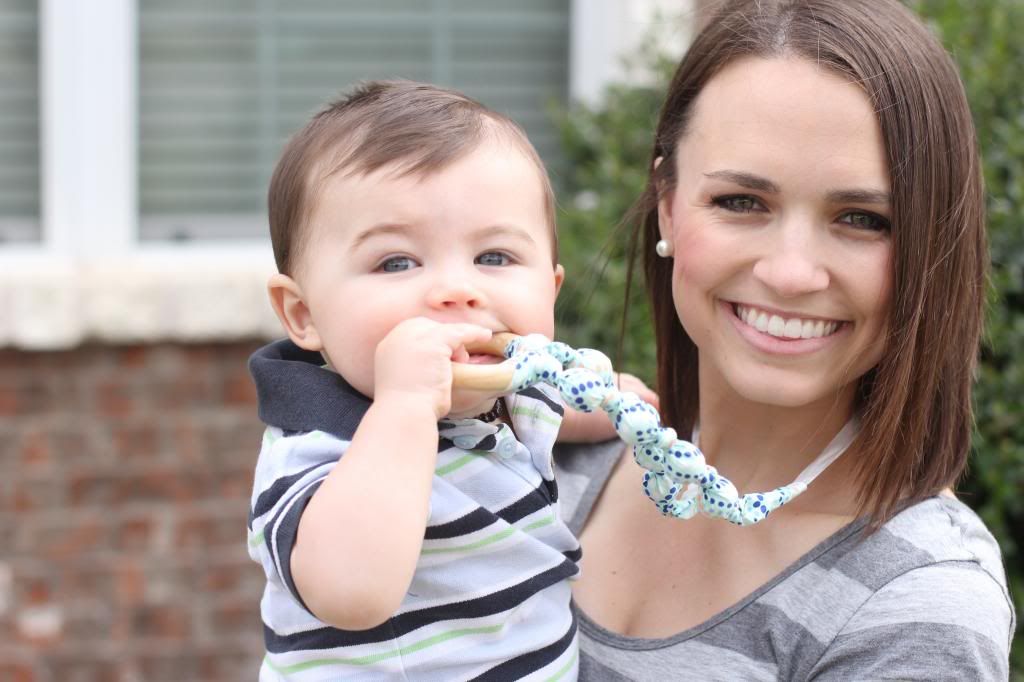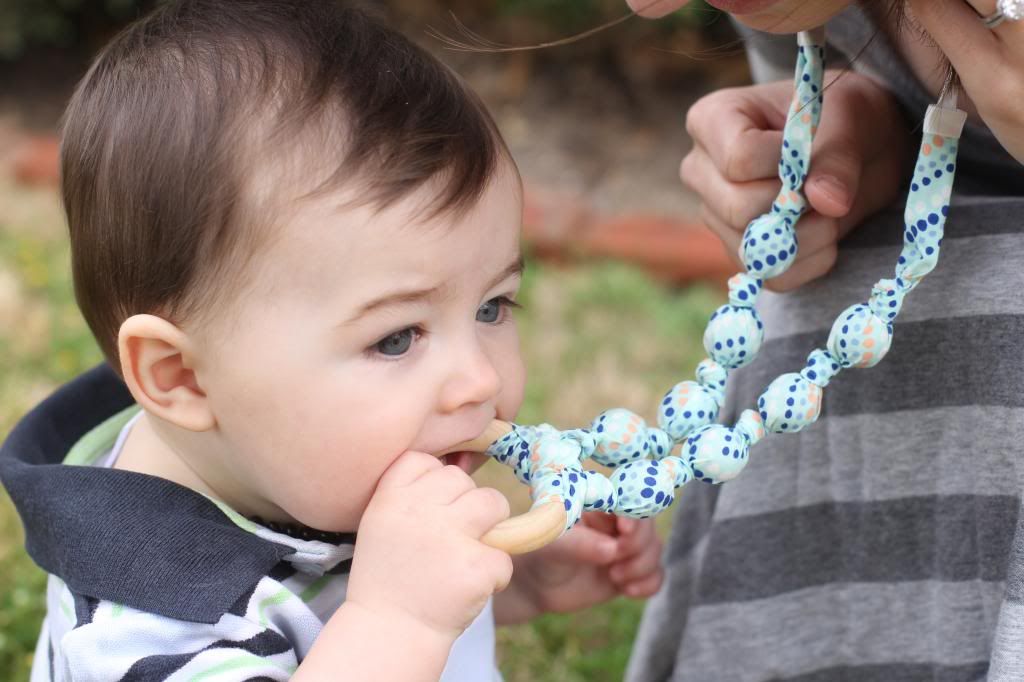 The wooden ring is perfect for Ford to grab on to, that boy sure does have a steel grip when he finds something he wants! I've also read and heard from other moms that wood is soothing for teething gums.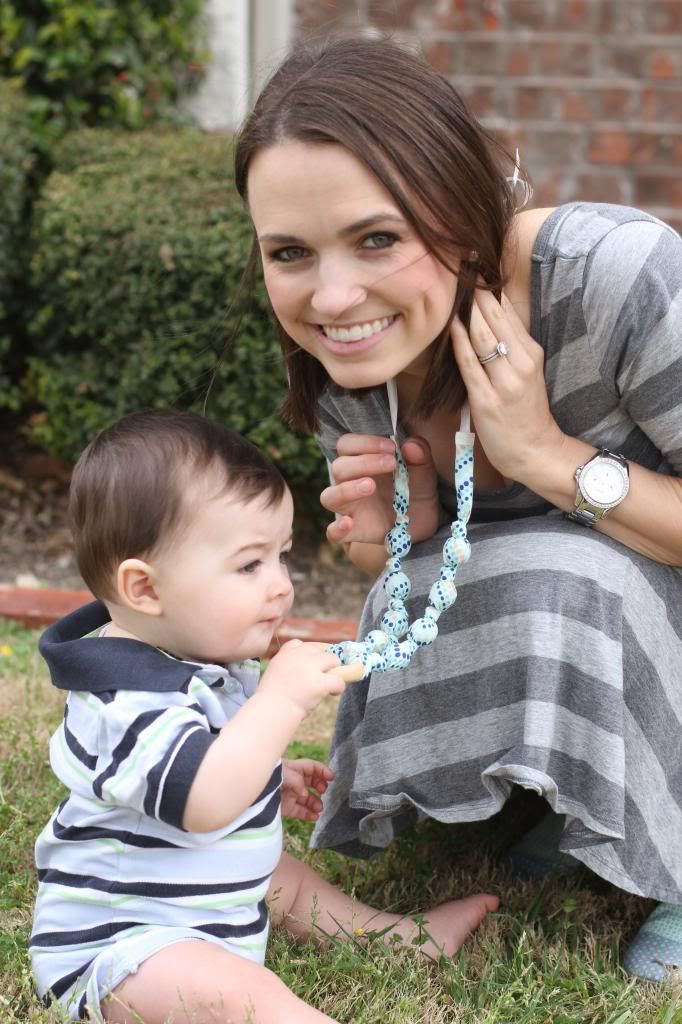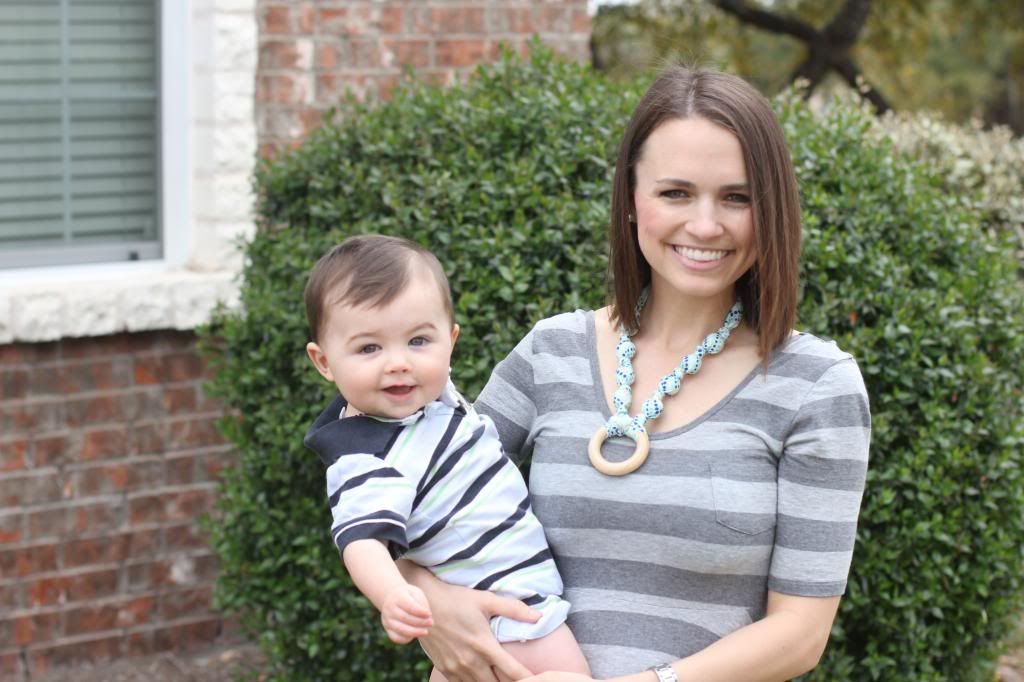 The Vintage Honey Shop not only sells beautiful handmade teething ring necklaces, they sell infinity nursing scarves (life savers when you're in public with your nursling), adorable cupcake toppers, and non ring-ed chew beads.
Find The Vintage Honey Shop
Etsy/Facebook/Blog/Twitter/Instagram
Giveaway
One lucky lady will receive a $25 shop credit to The Vintage Honey Shop to purchase the item of their choice.
a Rafflecopter giveaway