This weekend, my mom and sisters threw me the most amazing baby shower for our sweet little guy! The week leading up to the shower I kept saying, "I can't believe it is here!". I remember telling my family we were pregnant on Christmas Eve and my sisters were already planning the baby shower. I thought June would never come and we are a third through the month and just 8 weeks away from meeting our baby.
The theme was mustaches and bow ties (duh!) and if you follow me on Instagram, you got a few sneak peeks.
My sister had my camera the whole time and I am so glad she took pictures because the whole thing was so surreal. It was over before I knew it and we were left with stacks of gifts and great memories. Family and friends have been the greatest blessing in our lives and we are so lucky to have so many people to love and support our family, and our unborn son.
Perfect cookies made by the ladies of
Sweet & Sour Showers
My little mustache girl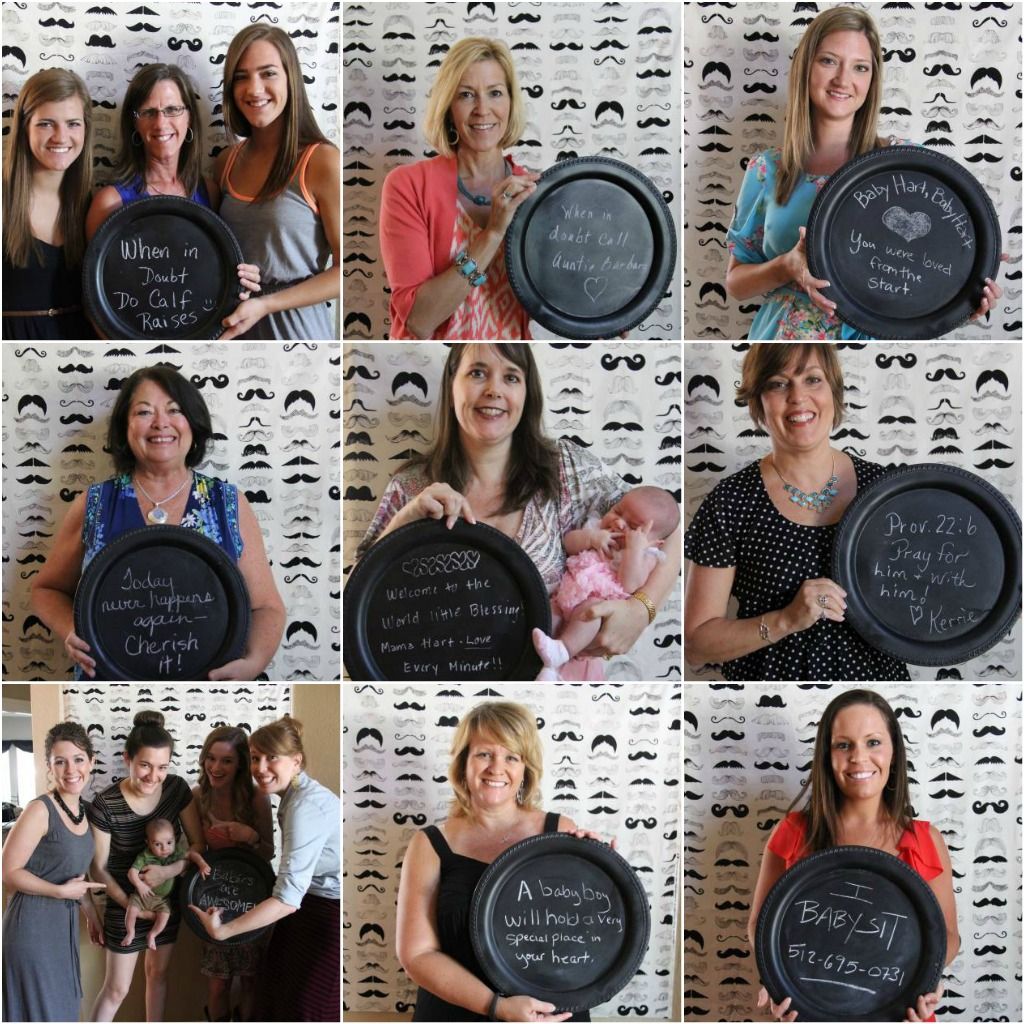 So many precious gifts for baby Hart! Can't get cuter than baby Polo and baby Under Armor
(Jon was psyched!)
. Honestly we only have a few small things we need to prep for baby Hart and thanks to gift cards, I am going to go pick those things up in the next few weeks and we will be set! I really have some talented friends, we got so many handmade blankets, outfits, pillows, etc. Can't wait to show them off when baby is here!
Friends who came to the shower, friends who have showered us from a far, blog friends... we are so blessed to have you in our lives. Thank you for loving and supporting us!