All I have to say is God Bless Pinterest for this recipe :-)
Ingredients
1 30oz bag of frozen, shredded hash browns
3 14oz cans of chicken broth
1 can of cream of chicken soup
1 pkg. cream cheese (use full fat, fat free won't melt!)
*shredded cheese, green onions, bacon, sour cream----whatever you want to garnish
1. Combine everything EXCEPT for the cream cheese in the crockpot
2. Cook for 6-8 hours on low heat.
3. About 1 hour before serving, add cream cheese and keep heated until thoroughly melted (stirring helps)
4. Let cool and add your toppings (we used shredded cheese and green onions)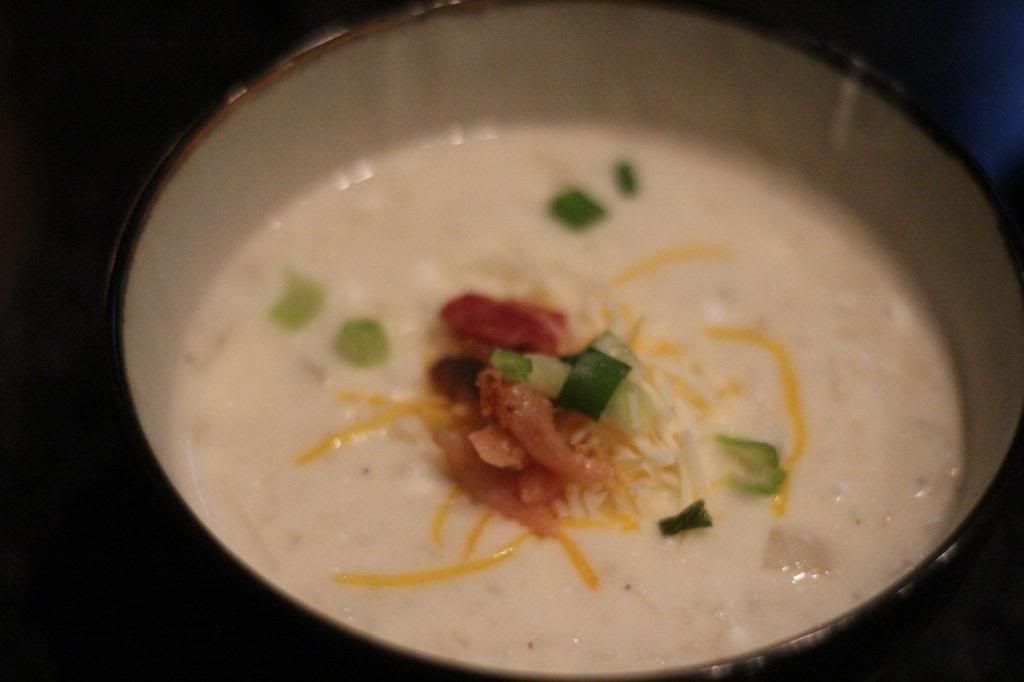 This soup was so delicious and creamy. I loved the shredded potatoes rather than huge chunks of potato and the cream cheese added so much flavor.